09-16-2019
Turkish Football Side Galatasary Becomes Latest Team to Announce Club Cryptocurrency
By Sagetwriter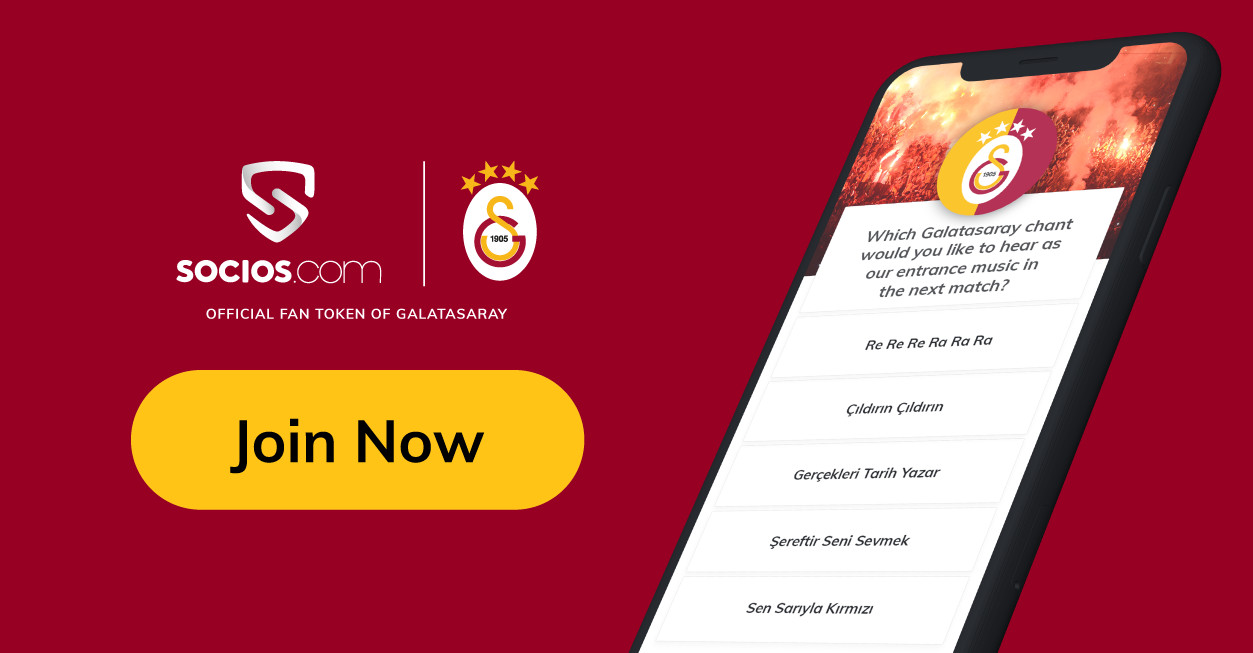 Popular Turkish football team – Galatasaray has revealed plans to launch an Ethereum-based fan token in partnership with blockchain sports platform – Socios.com.
According to a press release, Galatasary will release its fan tokens on the Socios platform, with the team also present on the firm's blockchain-based mobile app for football fans.
The fan tokens under a cryptocurrency-based influence and reward program, will allow fans to vote in club-delegated polls and decide on club matters requiring fans vote. These club matters include product/jersey designs, match day activities, stadium entertainment, sponsorship, collaborations and social media content.
Commenting on the partnership, Galatasaray board member Dorukhan Acar remarked:
As Galatasaray, we are pleased to join forces with Socios.com and start an exciting journey. This new partnership opens a world of new opportunities for us with respect to our fan engagement and global reach as well as being another milestone in our digital transformation strategy.
CEO of Socios.com Alexandre Drefus also commented on the project saying it "combines Turkey's love for football with the nation's crypto-friendly status, to offer Turks an exciting experience through Fan Tokens."
The publication notes that, the number of tokens held by a fan determines the value of their votes. Also, fans who interact more with the team on the platform can earn once-in-a-lifetime benefits and exclusive rights.
The Galatasaray token will go live in Q1 2020 on Socios.com, and can be purchased/exchanged for cash or Socios native cryptocurrency – Chiliz (CHZ).
Socios.com keeps championing a course for cryptocurrency and football through FTO (Fan Token Offerings). The platform already plays host to a number of big name football teams including West Ham, PSG, Juventus, AS Roma and new entrants Athletico Madrid.
Just yesterday, English Premier League club Watford FC wore their Bitcoin logo kit in a first official football match; after announcing partnership with Bitcoin sports platform – Sportsbet.io. The partnership now allows fans to buy club merchandise and make payments in Bitcoin BTC.
Will the combination of cryptocurrency and football bring crypto adoption to the mainstream? Share your thoughts in the comments.