09-11-2019
Spanish La Liga Club Athletico Madrid to Launch Fan Token
By Sagetwriter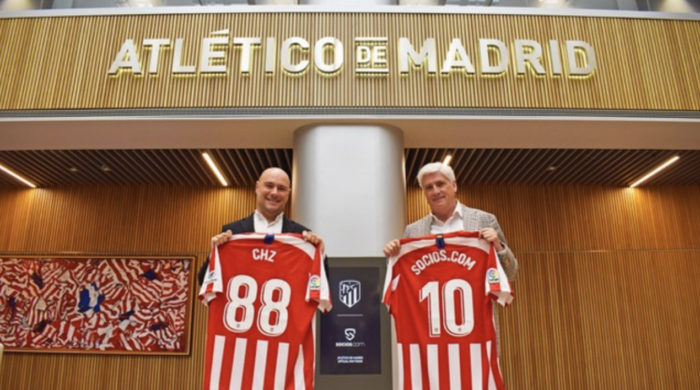 Cryptocurrency and football look to be forming a worthwhile partnership, with more soccer teams collaborating with crypto platforms.
The latest entrant to this industry is Spanish club side Athletico Madrid which announced a partnership with blockchain platform Socios.com, as they launch their fan token.
As revealed in a press release, Socios and Atletico de Madrid will launch the official club token via a Fan Token Offering (FTO) slated for autumn of 2019 for the 19/2020 season.
The token priced at 2 euros will be used by club fans for purchase of club merchandise, games, earning rewards and voting in club polls; as the club aims to digitize fan engagement with the team using the Socios mobile app.
Speaking on the partnership, Clemente Villaverde, Board Member of Atlético de Madrid said:
For Atlético de Madrid, it is a pleasure to join this technological platform that other great European clubs already use and that will allow us to engage and interact with our fans from all over the world in a very innovative way. We are a Club that is constantly committed to technological innovation and in this sense."
Through this partnership, Athletic Madrid joins a host of other teams including EPL side West Ham, French side PSG and Italian champions Juventus who are all partners on Socios. Others such as Leicester, Everton, Man City, and Roma have also partnered various crypto/blockchain platforms.
Exciting times for sports and crypto!!!