02-21-2020
How to Buy Airtime with Bitcoin in Nigeria – NairaEx Bills
By Sagetwriter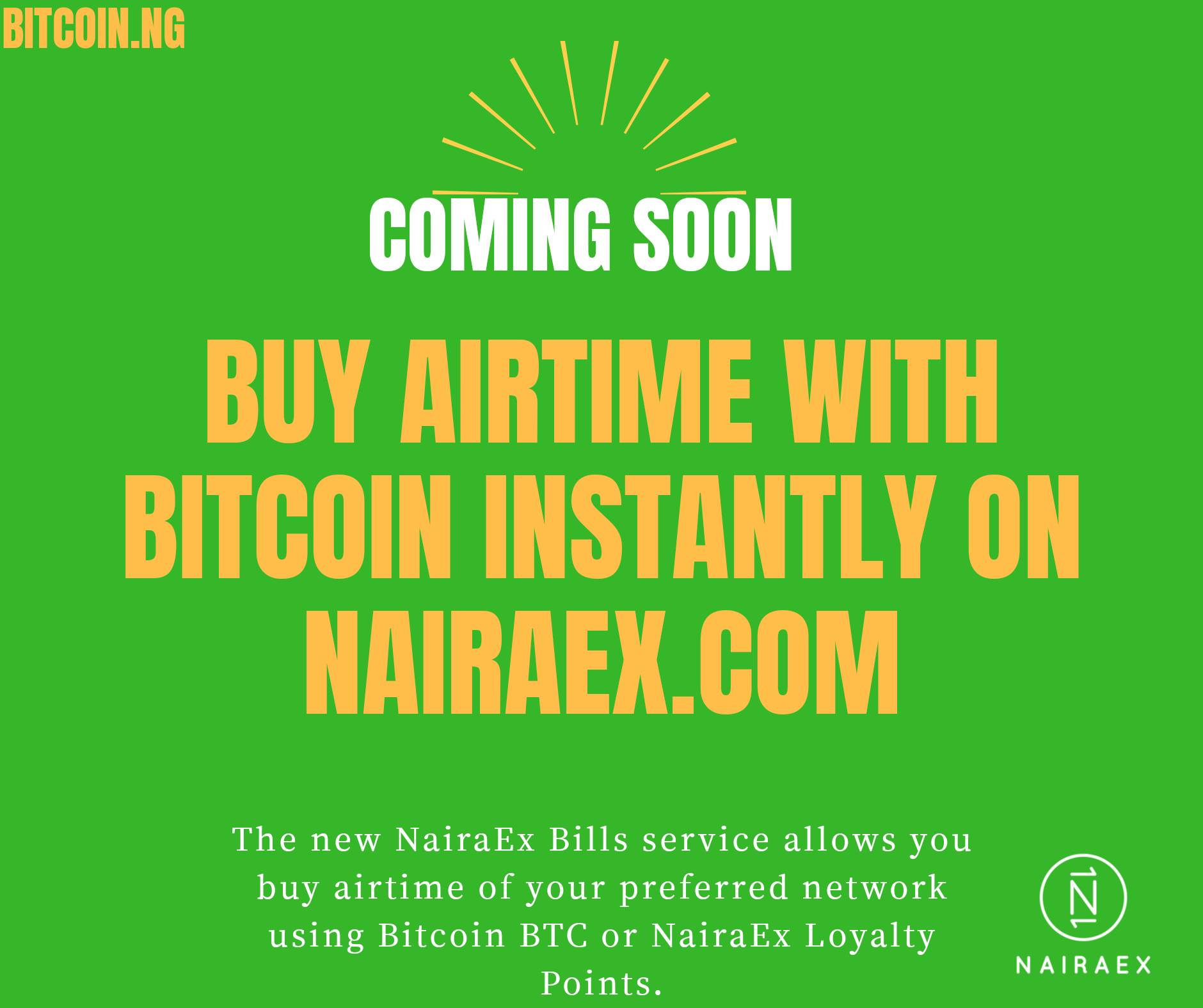 Nigeria's Premier Bitcoin Exchange – NairaEx is set to unveil a new service called "NairaEx Bills" which will allow users buy airtime instantly using Bitcoin (BTC).
NairaEx was launched in 2015, and ranks as the best platform to Buy and Sell Bitcoin in Nigeria. NairaEX offers features from instant buy orders, buy orders as low as $1 bitcoin, and it's recently launched service – NairaEx Pay which allows you integrate BTC payments on your online store, and more.
While the Bitcoin-to-Airtime option will be launched soon, the new NairaEx Bills service currently allows customers to make instant airtime top up on their preferred network using their NairaEx Loyalty Points.
NairaEx Loyalty Points – are rewards earned by NairaEx customers on every completed trade order.
See video: How to Buy Airtime with Bitcoin in Nigeria.
The NairaEx Bills platform will also feature options to pay utility bills (DSTV, EEDC, and more) using bitcoin (BTC).
Stay tuned. Visit NairaEx.com to buy bitcoin instantly.