01-30-2020
Bitcoin Now Accepted for Tax Payments in Zermatt, Switzerland
By Sagetwriter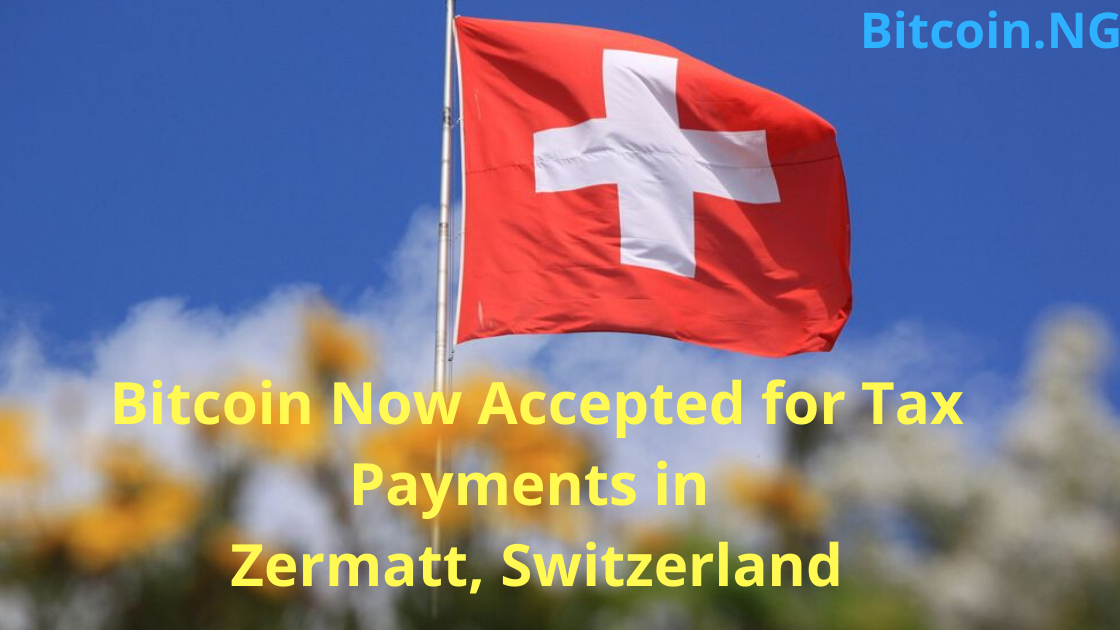 The City of Zermatt, Switzerland has become the second Swiss town to officially allow residents pay their taxes in Bitcoin (BTC).
According to an official announcement, city authorities have partnered with one of Switzerland's top crypto financial services firm – Bitcoin Suisse to now offer the new tax payment option.
Details say the municipality officially begun accepting Bitcoin for local tax payments and transactions on January 28, 2020; with residents now simply required to proceed to the Zermatt town hall or log on to the online payment portal to make their tax payments.
To use this BTC option, tax payers will need to first register with the Zermatt Tax Office to activate their crypto payment option.
Speaking on the development, the Mayor of Zermatt – Romy Biner-Hauser said the initiative aims to meet a growing demand for bitcoin-based tax payments. He notes:
"An innovative, pioneering spirit is one of the trademarks of Zermatt, which is why we are happy to support residents in providing them with the solutions they require."

– Mayor of Zermatt on Bitcoin-for-Tax Payments
Bitcoin for Tax Payments and Crypto Taxation
Zermatt now joins the City of Zug (2016) as two of Switzerland's cities accepting Bitcoin payments.
Extensively, authorities across various countries including the USA and South Korea have begun discussions on taxing cryptocurrency trade profits. Last week, a Bill to exempt small crypto transactions below $200 from taxation was re-introduced to the US Congress; as many say this is a show of government interest despite the charges.
Others such as Dubai, Portugal and Georgia have opted not to tax cryptocurrencies; with New Zealand also legalizing receiving salaries in Bitcoin.
Will the Bitcoin-for-Tax use cases increase adoption? Share your thoughts in the comments.