02-09-2020
Bitcoin Breaks $10,000, Its Highest Level Since October 2019
By Sagetwriter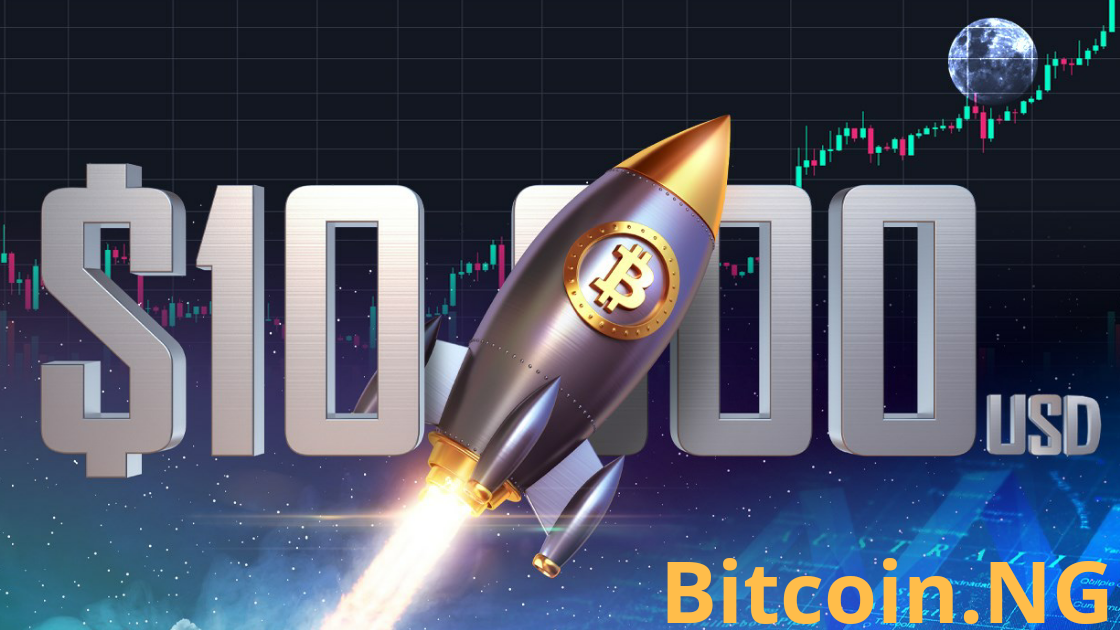 ₿ Bitcoin is back above $10,000 as the cryptocurrency price run continues in Quarter 1 of 2020.
In the wake of Sunday (09/02/2020), Bitcoin rallied ? past its psychological level of $10,000 per coin, for the first time since October 2019; bringing its total percentage rise this year to 40%.
The number one cryptocurrency seems set to live up to its February historical chart as the best month for BTC price in Q1 of each year. This is being confirmed as it continues its uptrend on the day to currently sell at $10,106 after crossing $9,000 over a week ago.
Bitcoin Analysts Remain Bullish
Analysts believe that the current price rise is supported by certain events. First, a growing narrative of Bitcoin and cryptocurrencies as safe-haven assets amid the increasing geopolitical concerns across the globe.
There is also the technicality and psychology of the upcoming halving in May, which could also impact on Bitcoin's price.
"There's certainly a narrative in the investment community that Bitcoin is solidifying its place as a store of value, a flight to safety, inflation hedge…If history is any guide, the upcoming halving, which is set to happen in May, could also have an impact on the token's price."

Michael Sonnenshein, managing director at Grayscale Investments, speaks in an interview with Bloomberg New York.
Popular Bitcoin advocate and co-founder at Morgan Creek Digital – Anthony Pompliano weighed in with a more bullish prediction for the long term; as he believes that BTC price can still hit $100,000 by the end of 2021.
@APompliano further discussed his narrative of Bitcoin's fixed supply and the upcoming halving event.
Strong Fundamentals
While this isn't the first time BTC is rallying above $10,000, analysts say the cryptocurrency's fundamentals have grown stronger; with the $10k pump backed by solid fundamentals of the network.
"This isn't the first time bitcoin has been valued above $10,000 and it might not be the last, but it is the first time that the valuation is justifiable based on fundamentals of the network."

– Crypto Analyst Mati Greenspan
This is further confirmed by crypto analyst Willy Woo:
Altcoins Follow
Altcoins were not left out of the rally. Notably, major altcoins have outperformed Bitcoin this year, indicating a renewed interest in other coins by investors and traders.
The top gainers for this week against the USD include: XTZ/USD (40% 7 days, and 77% since the start of the year), Binance Coin (BNB), Bitcoin Satoshi-Vision (BSV), Ethereum (ETH) and ChainLink (LINK) in that order.
Do you see Bitcoin rallying above its all-time high of $20,000 this year? Share in the comments.
See the live countdown to the Bitcoin Halving event (Day 92) here.