01-26-2020
Africa Blockchain 16: Destination Moon
By calvin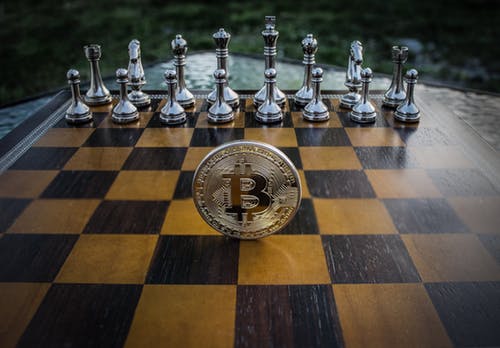 Blockchain is the philosopher's stone of the 21st century. Since the creation of Bitcoin after the financial crash of 2008, a movement has spread to different corners of the world. One of such corners is in Africa, an increasingly significant player in the geopolitical sphere. 
Different blockchain companies have been created, some deep into the bullpens of the finance sector while others are working through the trenches of other industries.
Different organizations and project teams have different approaches to the use of blockchain. One factor that plays a significant role in the business model and ultimate success of blockchain companies lies in the ease of use, security, and confidence which their users experience with their products. 
Big Dreams in Africa with Blockchain 16
Africa Blockchain 16 takes us through the corridors of what is certain to become a list of names inscribed into the golden pages of history as the decentralised revolution is turned from a dream to a reality, empowering Africans and other global citizens. 
The shared vision for trust, security, speed, and distributed wealth has, since the creation of Bitcoin, piqued the interest of individuals and groups from different backgrounds. What started as an idea, has evolved into a revolution. From governments to top business executives, it would seem as though, eventually everyone will become a part of the cryptocurrency revolution, thanks to the efforts of organizations and teams like those in the Africa blockchain 16.

NairaEx  ⚜️
NairaEx has been protecting and growing the wealth of Nigerians and other global citizens since its inception in 2015. Over the years, the cryptocurrency exchange has experienced exponential increases in its user base as word spreads of its money-saving services. As an exchange of cryptocurrency, NairaEx helps to reduce the costs of making international transfers. The NairaEx Wallet allows customers to buy bitcoin instantly from their wallet balance, courtesy of the NairaEx instant buy order feature.
Financial Services Initiative (FSI) ?
Financial Services Initiative (FSI) introduces its innovations sandbox, designed to help a community of innovators to build the future of financial services in Nigeria with partners like NIBSS, Flourish, EFlnA, and the CBN. FSI is determined to make Nigeria a global leader in innovative technology-driven financial services.
Akoin ?
Music sensation and business mogul, Akon recently finalized plans to build a 2,000-acre city in Senegal, powered by his cryptocurrency, Akoin. Akon believes cryptocurrency and blockchain technology provides a more secure currency for Africans to achieve social advancement.
UniVote ?️
University of Jos' developer community developed UniVote on the test-net, an application that enabled one of Africa's first blockchain-powered elections. Aeternity played an instrumental role in deploying Univote.
Nigerian Communication Commission(NCC)   ⚖️
Independent regulatory authority, Nigeria's Communication Commission, set the precedent for Nigeria's regulatory bodies with its $5,500 investment in blockchain startup Wicrypt. Wicrypt is laying the foundations for more efficient supply of communication services. 
RideSafe ?
On the streets of Kenya, you can find motorcycle taxis using RideSafe's emergency response services, supported by a micro-insurance financing model which runs on blockchain technology. The startup raised $100,000 in funding from Aeternity Ventures after participating in the Aeternity Starfleet Incubator for blockchain startups. The organization also pitched at the Africa Startup Summit in Rwanda. 
Wicrypt ?
Wicrypt is building a shared WiFi network, using decentralised technology. Its application provides a wallet that users can pay each other with for cryptocurrency. With Wicrypt, users can receive payments per kilobyte of their wifi data. 
Bloceducare  ?
The Ethereum Network, in partnership with Blocedure, a Nigerian project that drives and supports blockchain education and offers consultancy blockchain services, has committed to training 500 Nigerian Ethereum developers over a period of 15 weeks.
Ethereum ?
Ethereum is the soil to most existing decentralised applications. Thus, it is no surprise that it makes it to the Africa Blockchain 16 list Ethereum's public online crowdsale in 2014 set the light on the fire of innovation in the decentralized application space. Over 3,000 blockchain applications exist, with more being made every day. Many of the technologies have not only Bitcoin to thank but also Ethereum. 
BEAM Africa ?
Beam advocates for privacy in different regions of the globe. In Africa, Beam Africa is on a mission to bring about the mass adoption of Beam throughout the continent. It is intent on ensuring that Africans can enjoy the privacy of financial transactions.
Kiva Protocol ?
In Sierra Leone, Kiva is using Hyperledger to empower the unbanked. Kiva helps to give the unbanked digital identities and control over their own credit information. Kiva's protocol allows for fast, secure, and free identity systems. Without Kiva, many people in Sierra Leone experience significant hurdles to open bank accounts. This is due in part to requirements for phone bills and other information such as credit history. 
Hyperledger Besu ?
Hyperledger Besu connects businesses with the public ethereum network. Besu is built, using Hyperledger, a Linux technology for the growth of open-source blockchains. Several blockchain projects in Africa trust Besu to implement their decentralised solutions. Project Khokha, is one of such ventures, using Quorom to test zero-knowledge proofs with the South African Reserve Bank(SARB).

Aeternity Africa ♾️
Nairobi-based blockchain platform, Aeternity has given different blockchain projects in Africa a boost through its monthly events and online platform which bring different entrepreneurs, business leaders, and decision-makers together. 
AB Inbev ?
International beer specialist, AB Inbev (Anheuser-Busch InBev) is making it easier for local African farmers to track supplies and prove their income with a blockchain-based system. Thanks to the Budweiser owner, local farmers can prove that they are its suppliers.
IOHK ?
IOHK makes leaps in training African developers in the art of blockchain. It is also working to expand its blockchain-powered solutions to 52 countries in Africa in 2020. The team's strategy is led by Ethereum and Cardano founder, Charles Hoskinson.
Bitcoin
₿
Bitcoin plays a huge role in making Africa the next frontier for cryptocurrency. Google Trends shows that several African nations, including Kenya, Nigeria, and South Africa are among the most active searchers of Bitcoin in the world. The cryptocurrency has made it possible for many African families around the globe to send money back home. Bitcoin is borderless. No one and nothing can or will stop it.