12-17-2019
TikTok Bitcoin Video Goes Viral as Owner Launches Blockchain Venture
By calvin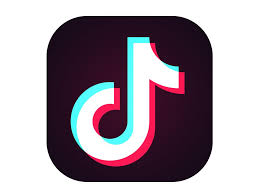 Social media application, TikTok released its first viral Bitcoin (BTC)-related video. The Wolf of Bitcoins comes out as its founder launches a blockchain project. 
Bitcoin Video Goes Viral on TikTok
The recording on the video-sharing platform shows a room in a house filled with cryptocurrency mining units. Different captions and tags are shown:
1 "This is why GPU prices went up"
2. "Bitcoin"
3. "Bitcoin mining"
4. "Explain Bitcoin"
The TikTok Bitcoin video has been watched over 1.2 million times and has received 109,000 likes. This is the first time Bitcoin has appeared on the TikTok feed. The event could set precedence for future events that could raise awareness about Bitcoin. 500 million active users visit TikTok every month. 

TikTok Owner Launches Blockchain Venture in China
TikTok's owner , ByteDancehas reportedly launched his own blockchain venture, made in collaboration with a Chinese media group and the operator of Shagnhai Dongfang Newspaper, Thepaper.cn. The venture was launched in China on December 10. It has registration capital of $1.34 million. These developments have sparked predictions of a TikTok on the blockchain. 

TikTok is currently the second most downloaded app in the Apple App Store. It runs on artificial intelligence technology, designed to provide users with videos more suitable to their tastes. The introduction of blockchain technology on the platform could set the stage for social media verification protocols. 
More and more CEOs of social media firms are diving deep into blockchain technology, in order to find ways to boost the effectiveness of their business operations. Recent attempts by prominent social media sites to transition to the blockchain may be a sign of times to come. More tech CEOs are setting the pace for a blockchain 'arms race'. Mark Zuckerburg's Facebook has already published its intentions to release a digital currency, Libra. 

Demand for blockchain technology continues to grow at rapid rates. By 2024, annual spending by corporations on blockchain technical services will rise to $20 billion.