10-13-2019
NBA: Sacramento Kings Introduces Blockchain Token for its Gaming App
By Sagetwriter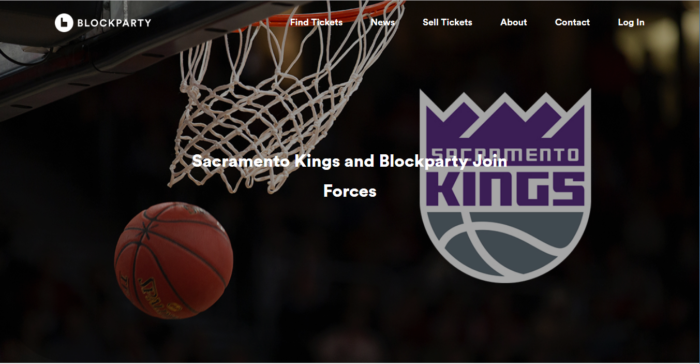 NBA basketball team – The Sacramento Kings is introducing a blockchain-powered rewards program to its gaming app – Call the Shot.
The team this week announced partnership with blokchain ticketing platform Blockparty to introduce blockchain rewards to its prediction game. The new program will have Blockparty track the team fans activity while they play Call the Shot, with fans able to accumulate points in a virtual wallet within the Sacramento Kings app.
Further details show that the rewards (tokens) can be redeemed for prizes and events including the club's merchandise and game tickets. However the tokens will not be exchanged for money or neither would they be transferrable.
Speaking on the partnership, Vivek Ranadive CEO of Sacramento Kings said the team had only just begun to see the benefits of blockchain technology. He remarks:
"We have only just begun to see the benefits of blockchain technology as it transforms the way business is conducted worldwide, ensuring secure transactions across multiple sectors and customers. We are committed to continuing to deliver the best fan experience and are excited to bring this transformative technology to life, to award our loyal fans through experiences in a secure and transparent way."

– Vivek Ranadive CEO of NBA Team Sacramento Kings
According to the announcement, the new program will be available in the upcoming 2019-2020 season.
Not a First for NBA Teams
This isn't the first time an NBA team is getting involved with cryptocurrencies and blockchain technology.
Sacramento Kings became one of the first spots team to start accepting Bitcoin (BTC) at the team's merchandise store back in 2014. It had also last year announced a partnership with crypto mining firm MiningStore to mine Ethereum (ETH) at the Sacramento Center, with the outputs to be used to fund charity for education scholarships.
Also this year, Dallas Mavericks became the second basketball team to start accepting Bitcoin (BTC) payments.