01-24-2020
LocalBitcoins Suspends Operations in Africa
By calvin
An email reveals that peer-to-peer cryptocurrency marketplace, LocalBitcoins is suspending services to customers located in several regions in Africa. The African regions mentioned in the email include Ethiopia, Botswana, Tunisia, Libya, Nigeria, and Ghana. 
LocalBitcoins Enhanced Due Diligence Woes in Africa
The email suggests that increasing pressure from the European Union for cryptocurrency market places to carry out enhanced due diligence with customers in the African regions led to the suspension.
This is not the first time that LocalBitcoins has pulled the plug on customer activities. In 2019, it restricted access of Iranian users during a period of heightened tension between Iran and the USA. In October 2019, trading volumes on the platform fell by over 30%. New verification measures and anti-money laundering procedures caused the fall.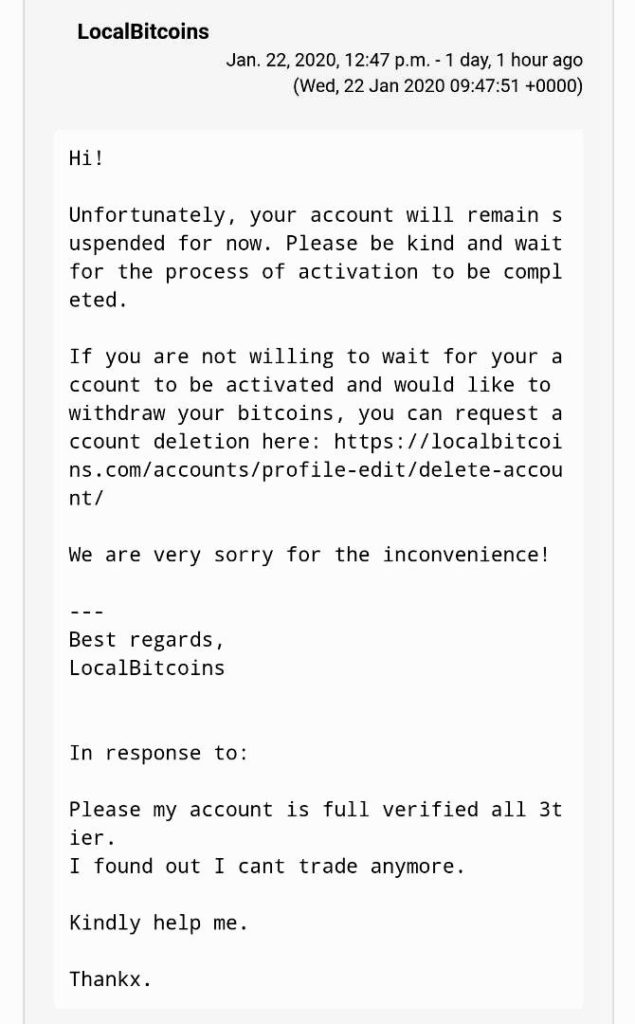 Regulatory Challenges Continue
Despite its efforts to abide by external controls, it has come up short in the protection of privacy on several occasions, due in large part to cybersecurity breaches it experienced. In January 2019 the marketplace stated that it had suffered a cybersecurity breach that lasted 5 hours before it was stopped. 
The company made a Reddit post stating,
"An unauthorized source was able to access and send transactions from a number of affected accounts" during the attack. The company further said it identified the problem, and that it was related to "a feature powered by third-party software."
Hackers managed to steal 7.9 Bitcoin which was equivalent to 27, 000. Fortunately, customers around Africa and beyond are able to rely on the high-grade security controls and cryptocurrency wallet of NairaEx's.
With the recent large collection of leaked data from some sites, NairaEx has implemented a password checker. The checker notifies users if they have a password that has been compromised in a data breach. This reduces the risks of hackers taking advantage of password reuse by automating login attempts on an account using breached emails and password pairs.