07-27-2020
Bitcoin Price Back Above $10,000; as Ethereum (ETH) Sets New 2020 High
By Sagetwriter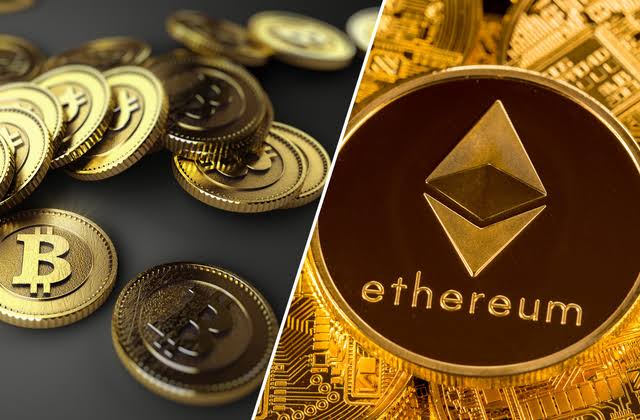 After weeks of trading sideways, with little or no movements around the $8990-$9100 price range, Bitcoin (BTC) has surged above the $10,000 mark for the first time since June 2020.
A look at charts over the past weeks showed the Bollinger Bands squeezing very tightly which is usually an indicator that price could move in either direction (Up or Down). While a number of traders remained bearish as seen by the over $75 million shorts liquidated, BTC turned out to favour the bulls as it surged to new levels above $10,200 today.
Interestingly, Bitcoin's successful weekly close above $10,100 points at more bullish momentum; with traders and bitcoiners bracing up for what could be the start of a new bull run.
At this point, the next major resistance is the $10,500 level which is currently the yearly high. Price analysts say breaking above $10,500 would signify a continuation of the uptrend to $12,000 and $14,000 respectively.
Bitcoin Dominance Back in the Lead
Prior to the price movement, Bitcoin's dominance relative to the total market cap was at a yearly low, as altcoins rallied while BTC remained stagnant.
However, following the uptrend of Bitcoin price, the dominance has increased by a slight 1% showing that the number one cryptocurrency has reclaimed some ground it had lost to altcoins.
As expected, most alts are in red which is common when Bitcoin's price rallies. It is believed that if BTC continues its run upwards, the mini altseason could be on hold till BTC cools down.
Ethereum (ETH), Gold, and Silver All Make New High Prices
In another exciting news for cryptocurrency holders and traders, Ethereum (ETH) hit a new yearly high of $324 at the time of publication.
The second cryptocurrency by market capitalization is expected to surge to higher price levels this year due to a number of factors:
1. The expansion of the DeFi market in recent months, which has seen over $3.75 billion locked across various decentralized finance protocols like Compound (Comp), Aave, and Maker (Mkr) all backed by Ethereum blockchain network. Analysts say the growth of DeFi could push ETH price higher in the long term.
"Look back to a report we published in 2019 around the impact DeFi could have on #Ethereum demand. We have not seen that run-up in $ETH price yet, but there is no doubt the rapid growth in demand for DeFi will push ETH price higher longer term."

– John Todaro, head of research at institutional trading platform TradeBlock.
2. The upcoming launch of Ethereum 2.0 (testnet scheduled for August 4) which will enable staking rewards for users is also a fundamental catalyst for the rise in ETH price.
It is expected that positive sentiment and hype on the success of ETH 2.0 will fuel a strong price rally for the coin.
When compared to other altcoins, ETH still has a long way to moon as it is yet to meet the returns of other coins like ChainLink (LINK) which recently set a new price record. An analyst explains:
"The top 100 market cap #blockchains in the past 30 days show that $ETH still has a long way to go to catch most other #altcoins. This is a positive sign for current #Ethereum holders, currently +16.3% in the last 30d vs. an avg. top 100 return of +32.7%."
Based on the technical chart, most say ETH could rally to $364 and $400 range before any major resistance.
For the commodity market, Silver (Ag) hit a 7-year high last week to trade at $23.24 an ounce, while Gold (Au) set a similar nine year record.
NOTE: This publication does not serve as investment advice. Always DYOR (Do Your Own Research).