11-19-2019
What is the Best Bitcoin Alternative? – Our Best Altcoin Picks
By Bitcoin Nigeria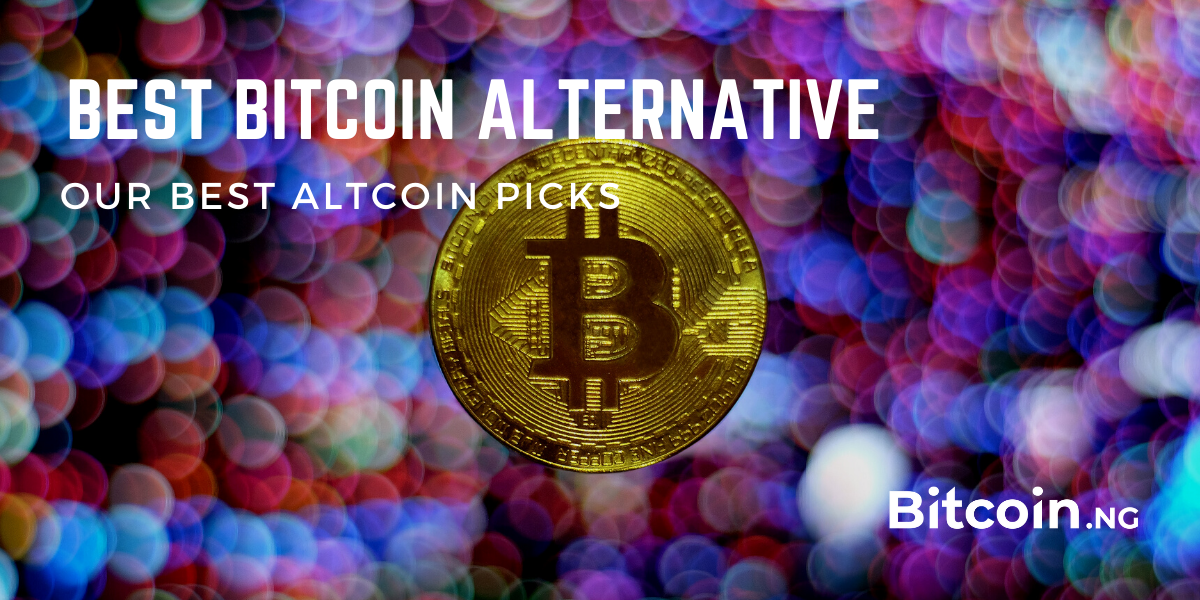 What is the best Bitcoin alternative? Is there even another cryptocurrency worth investing in?
Many Nigerians can no longer afford to invest in a whole Bitcoin. The race is, therefore, on in Nigeria to identify the best altcoins to invest in ready for 2020. Here at NairaEX, we can't say for certain what these coins are. However, we do have five favorites.
What is the Best Bitcoin Alternative?
No one can say definitively what the best altcoins to invest in ready for 2020 are. However, one strong contender is Dash Coin.
Dash Coin (DASH) began as an early fork of Bitcoin. However, unlike later forks like Bitcoin Cash (BCH), Dash embraces a different brand identity and pursues a completely different development path. As for why people like Dash, there are several reasons.
Dash transactions can settle in under 2-seconds.
Users of Dash can transact coins anonymously.
Dash is designed to be user-friendly, and it is easy for businesses and retailers to start accepting Dash payments in seconds.
What is particularly noteworthy about Dash, is the fact that Dash also benefits from similar scarcity to Bitcoin. Dash has a total supply of 18 million coins. However, 7,4 million coins are already in circulation and Dash becomes 7% scarcer each year. Some, therefore, believe that it is only a matter of time until prices skyrocket.
XRP Coin
XRP Coin, also know as Ripple XRP, is our second contender for the best altcoins to watch in 2020. For most of 2019, XRP has been hovering around $0.30 in value. However, XRP has previously risen as high as $3 in value.
Whether XRP can retest former highs is open to speculation. However, the Ripple blockchain that powers XRP is already in use by several major banks. Some, therefore, believe that XRP will eventually breakout if and when banks formally adopt XRP as a payment token.
Binance Coin
When it comes to the best Bitcoin alternative for Nigerian investors, it is important to note that some coins are somewhat controversial. XRP is one of these and Binance Coin (BNB) Coin is another.
Binance Coin is predominantly used by cryptocurrency traders to save on trading fees when using the Binance cryptocurrency exchange. However, Binance coin has made significant gains in 2019. This is thanks to Binance now using BNB tokens to power the Binance blockchain.
When using the Binance blockchain, users can develop and launch decentralized apps similar to how users can on Ethereum. This makes BNB Coin a top coin to watch in 2019, as the Binance blockchain ecosystem evolves.
Litecoin
Litecoin hasn't had the best year in 2019. However, Litecoin has historically been one of the best altcoins in terms of performance. This year, the Litecoin total supply was also cut by half. Historically, this has seen prices start to rise significantly between six and twelve months later.
At present, Litecoin can still be bought for under $100. 2020 will also see Litecoin pass the six and twelve-month anniversary of halving in 2018. This will also happen in tandem with Bitcoin halving, and could (potentially) see prices skyrocket.
Ethereum
Ethereum has held steady as the best Bitcoin alternative to invest in since 2016. Many new coins like EOS and BNB Coin claim to be technologically superior to Ethereum. However, new Ethereum network upgrades are fast putting Ethereum back in the investor spotlight.
If Bitcoin sees a major price rally in 2020, Ethereum will likely follow. Unlike Bitcoin, though, Ethereum can still be bought today for under $200.
Other Bitcoin Alternatives
As well as our top picks of the best altcoins to invest in ready for 2020, there are several other coins just as worthy of consideration. These include EOS, Monero, Neo, and many more. In every case, though, it is important to remember that no coin is guaranteed to increase in value. Nigerians, therefore, still need to invest with caution.