06-20-2022
Voyager Digital Obtains Mortgage From Alameda to Protect its Assets
By Lucy Adegbe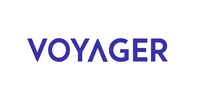 Cryptocurrency brokerage platform Voyager Digital signed an agreement with trading firm Alameda Research to obtain a line of mortgages that would help protect its users' assets during this harsh bear market crisis.
The credit is drafted in two aspects. The first part includes cash/USD pegged coin-backed credit that amounts to a total of about $200 million. The second aspect of the drafted credit is 15,000 Bitcoins. According to Voyager Digitals, the credit will only be utilized when duly necessary to insure clients' investments.
The acquired credit validity will be terminated on the 31st of December 2024 and there will be a yearly 5% interest accrual to be paid on maturity.
Voyager Digitals CEO, Stephen Ehrlich explained, "Today's actions give Voyager more flexibility to mitigate current market conditions and strengthen our relationship with one of the industry's leaders."
Voyager also states that it has over $200 million on its asset sheet excluding the credited funds under the loan.
Voyager was reported to have generated about $60 million in a private placement donation organized by leading crypto firm Alameda Research.
TradingView analysis on Friday showed that Voyager companies merchandise has declined by 91% this year, with each share trading at C$1.34.