05-07-2020
US Senate Considers Blockchain Voting as COVID-19 Lingers
By Sagetwriter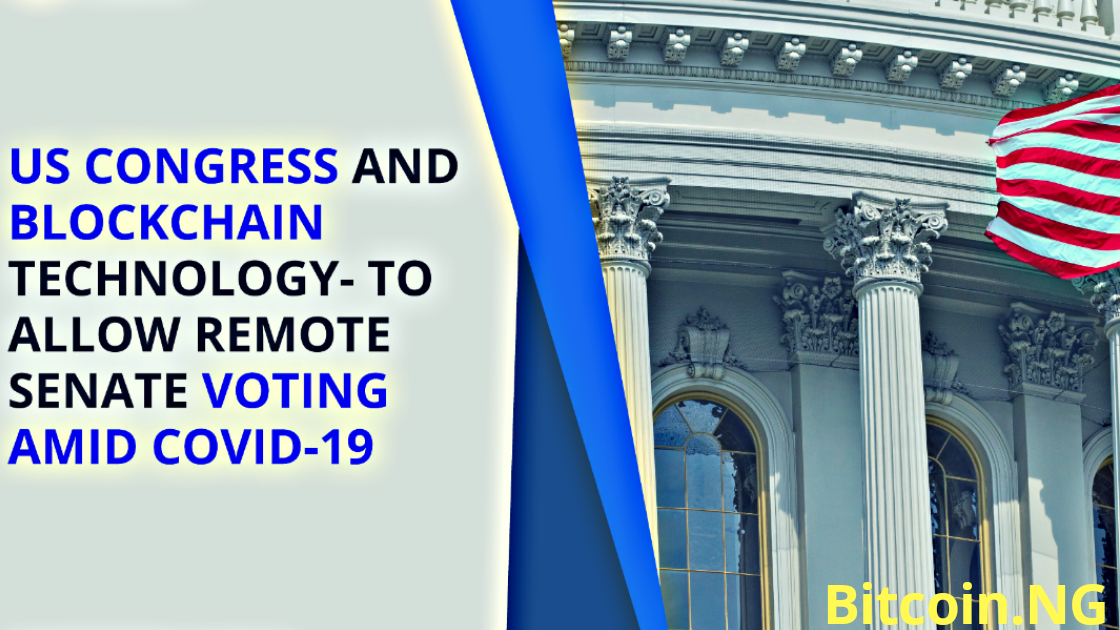 As the global spread of the coronavirus continues, many activities and industries are set to reconfigure their mode of operations or transactions. Hence, the increasing discussions on the use of blockchain-based solutions.
One of the world's strongest political institutions – the US Senate is currently exploring the possibility of carrying out its elections via a blockchain-based system as they prepare to reconvene this week.
"The COVID-19 pandemic has disrupted the U.S. Congress's ability to meet and deliberate — a state of affairs that has forced a rethinking of how America's national legislature operates in a time of crisis."
According to a 29-page memo, blockchain-based voting could offer legislators a solution while the pandemic lasts. The Senate's Permanent Subcommitte on Investigations says blockchain's encryption, verification and tamper resistance benefits offer a good platform to conduct voting without needing members to gather in person.
It states: "Blockchain can provide a secure and transparent environment for transactions and a tamper-free electronic record of all the votes…It also reduces the risks of incorrect vote tallies. Moreover, some firms have already begun to deploy blockchain-like technology to help countries like Estonia run parliamentary elections online."
The memo while hailing the advantages of blockchain technology for voting, also addresses concerns such as potential of 51 percent attacks, software bugs, and cryptographic flaws which could affect the system.
Other suggested solutions considered include: end-to-end encryption platforms or via military-esque "air-gapped" communication systems such as those used by presidents and generals.
Increasing Discussions About Blockchain Technology
Discussions on the blockchain voting solution look like they still need convincing, as a number of critics kick against remote voting entirely. However, the consideration still indicates the growing interest in blockchain and cryptocurrencies.
Notably, this current 116th U.S Congress has introduced about 32 bills related to cryptocurrency and blockchain technology such as the "Blockchain Promotion Act" which seeks to establish a Blockchain Working Group that would report to the Congress.
"The Blockchain Working Group is to conduct a study to examine a range of potential applications — including non-financial applications — for blockchain technology…In addition, bills in this category include how blockchain technology could be used for better hospital data security, for endemic fungal disease research to the inclusion of a briefing by the Department of Defense to the Armed Services Committees on potential use of blockchain technology, the BWG document reads."
It is yet to be seen if the blockchain voting model would be adopted; yet its pop up in the list of feasible alternatives is a good start for adoption.
What are your thoughts on this? Share in the comments.