10-16-2019
US Reps Member Says Facebook Should Add Bitcoin, and Quit Libra
By Sagetwriter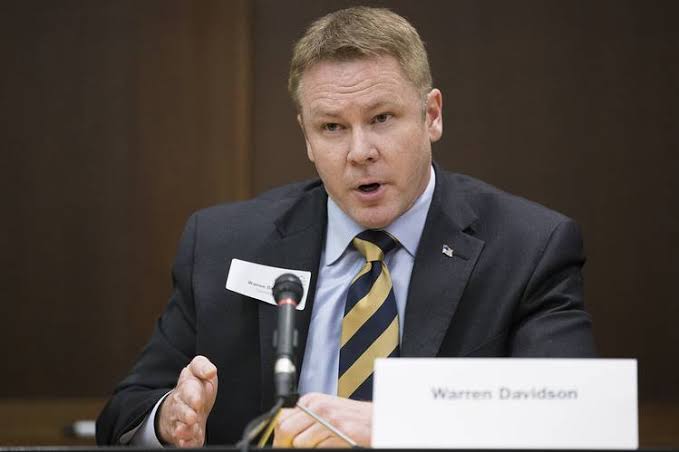 In this post:
Congressman says Facebook should incorporate Bitcoin rather than launch Libra coin.
Libra Association holds inaugural meeting in Switzerland.
United States Congressman Warren Davidson has opined that Facebook adding Bitcoin (BTC) to its Calibra wallet would be "a way better idea" than creating its own Libra cryptocurrency.
Speaking at a recent interview, the reps member argues that Facebook's attempt to launch its Libra stablecoin has become an opportunity for detractors to highlight Facebook's already existing problems. For him " a lot of the questions raised weren't even about Libra."
He made the comment in reference to the criticism on Facebook's suitability to launch its own cyptocurrency.
He remarked:
"Facebook already filters content – some people say with bias, some people say it's great, they're protecting my safe space…So do we want filtered speech or free speech? Do we want filtered transactions or freedom?"
This he asked as he pointed out arguments regarding the social media giant's breach of trust and data privacy in the past; an issue regulators say will compromise transaction and financial data.
Rep Davidson further expressed thoughts on having big tech firms such as Facebook and Google acquire sovereign financial power; a scenario governments and institutions are mostly opposed to.
Libra Association Holds Inaugural Meeting
Despite the wave of criticism, the Libra Association – the governing body of Facebook's proposed coin held its inaugural meeting on Oct 14 in Geneva, Switzerland.
According to Reuters, the association has reemphasized its interest in creating a payment-based stablecoin backed by fiat currencies.
Reports say a new 5-member board was formed to guide the organization's dealings and serve as the association's majority vote council.
Speaking on the exit of its big members, Head of Policy and Communications at the Libra association Dante Disparte said " the recent quit of major members "is a correction, not a setback."
He argues that while the coin approval could face delays, they (members) remain optimistic of the project.
The Libra Association now has 21 members after the exit of PayPal, Visa, MasterCard and others.
Facebook CEO Mark Zuckerberg is set to testify before the US House Financial Services Committee on Oct 23, as he anwers questions concerning the Libra coin.
What are your thoughts on this? Share in the comments