06-05-2020
Two Swiss Banks Set to Offer Cryptocurrency Services
By Sagetwriter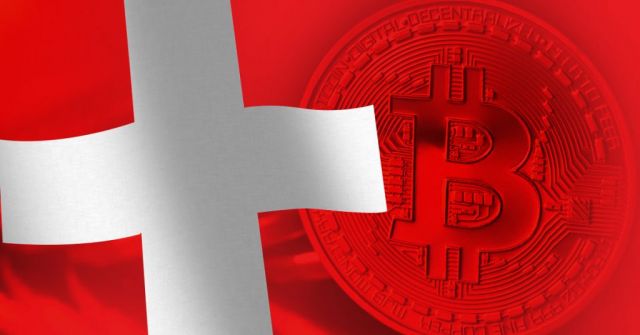 Swiss Bank – Maerki Baumann has extended its financial services to include cryptocurrency custody and trading.
The private bank owned by Maerki Baumann & Co. AG, is expanding is crypto services following regulatory approval by the Swiss Financial Market Advisory Authority (FINMA); as it kicks off the new service this month.
According to the announcement, the Zurich-based bank will launch new crypto features in line with its 2019 crypto strategy, which saw the bank offer business accounts to blockchain firms involved with initial coin offerings (ICO) and Security Token Offerings (STO).
The bank notes that the first phase of its launch will offer trading for five (5) major crypto coins including Bitcoin (BTC), Ethereum (ETH), Ripple (XRP), Bitcoin Cash (BCH), and Litecoin (LTC). Traders will also be offered trade in ERC-20 based digital assets
"The trading and custody of ERC-20-tokens will in the first place be driven by client needs and projects. There have been numerous projects being discussed already. We expect the trading and custody of the first tokens rather soon."
Maerki Baumann further revealed it would partner professional crypto brokers and exchanges for trade order processing.
A Bridge Between Traditional Banking and Cryptocurrency Industry
Speaking on the new service, Stephan Zwahlen CEO of Maerki Baumann described it as a bridge between traditional private banking and the crypto industry, adding that the platform will usher a new investment opportunity for institutional investors. He notes:
"With the trading and custody of digital assets, not only are we tapping into a new business area, we are also creating additional investment possibilities for our core business. This will benefit younger, tech-savvy client segments as well as private and institutional clients who would like to seek out new sources of return in the digital sphere or further diversify their portfolios."
Maerki Baumann ranks as early crypto and blockchain adopters in Switzerland. With the bank becoming the second bank to accept crypto assets in 2018.
InCore Bank Launches Extra Crypto Services
The second Zurich-based bank to announce crypto services is Incore Bank. Incore announced that it has independently been cleared by FINMA to "trade, hold, transfer and generate (tokenize) digital assets."
A snippet of the press release reads:
This makes Incore Bank the first Swiss business-to-business bank to offer financial service providers and institutions worldwide easy and secure access to a new and forward-looking asset class.
"…We are convinced it is only a matter of time before bitcoin is part of a bank's standard product portfolio. Incore Bank took an early and consistent approach to this topic, and we were immediately able to implement our brokerage and custody infrastructure."
What do you think about Swiss banks offering cryptocurrency services? Share your thoughts in the comment section below.