02-15-2020
Top Blockchain and Crypto Events in Nigeria and Africa (Q1 2020)
By Sagetwriter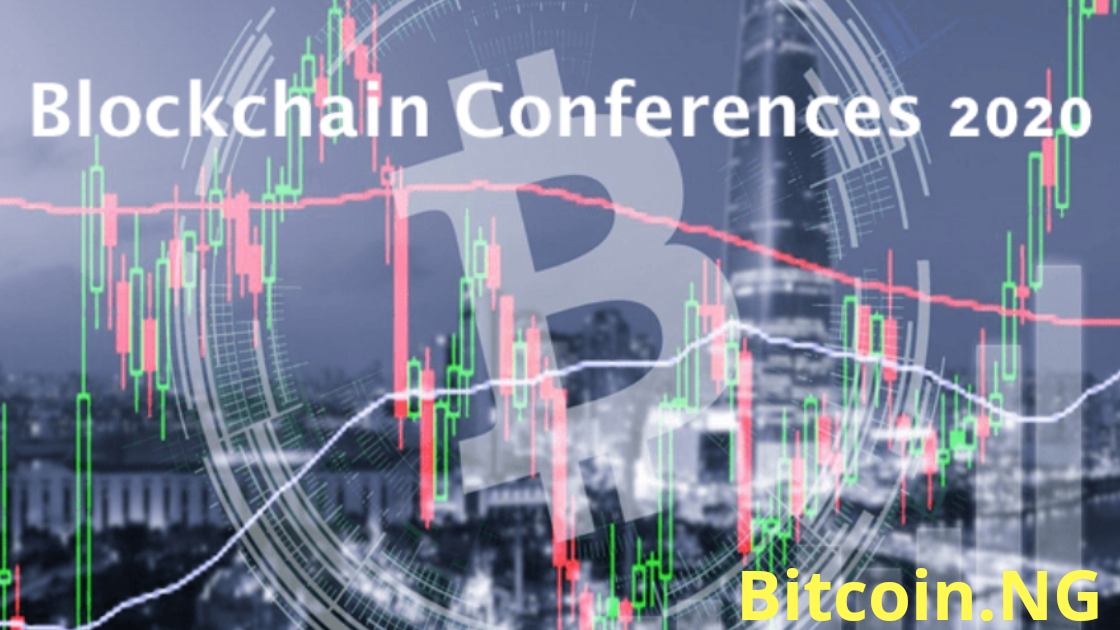 Following a great start to the year and optimism on the potential of crypto and blockchain technology, we take a look at top blockchain and cryptocurrency events for the year 2020, in Nigeria and Africa.
This year's Blockchain Africa Conference is slated to hold in March, and is titled "Blockchain Technology: Beyond the Hype."
According to organizers, the conference aims to sieve through the hype and showcase the potential of blockchain and other innovative technologies. The event will explore opportunities in blockchain and cryptocurrencies, provide support for individuals, governments and startups looking to offer efficient services through use of the technology.
The 2-day annual event will feature:
Workshops on Blockchain, AI, Internet of Things (IoT) and their case studies.
Exhibitions and first hand use-cases of the most innovative blockchain and crypto projects.
Interactions with Global experts and presentation opportunities for developed solutions.
Networking vent for over 800 attendees across blockchain relevant fields like finance, logistics, legal, media and more.
There will also be discussions on regulations and technological hurdles related to blockchain.
See full brief of the event here: https://blockchainafrica.co/
The Block-Defi Lagos 2020 conference titled "Advancing the Tokenized Decentralized Future on the Blockchain" is hosted by The Blockchain Nigeria User Group (BNUG), a subset of the Organization of Blockchain Technology Users (OBTU)
BNUG is a strong advocate of blockchain technology in Nigeria, and works with institutions at all levels including SEC Nigeria, NDIC, and CBN; with the aim of promoting growth, career opportunities and blockchain initiatives.
According to the organizers, Block-Defi Lagos will feature: exhibitions, blockchain masterclass from experts, networking session for attendees and more.
Among its keynote speakers this year, is the Honorable Speaker of the Federal House of Representatives – Hon Femi Gbajabiamila.
See video from its 2019 event here:
BNUG also recently launched a developer training program –Blockchaindev1000 initiative aimed at training 1,000 individuals on blockchain skill-sets across Nigeria within 2 years. You can apply for the program here.
Register for the Lagos Blockchain and Defi Conference 2020 here.
ETHLagos is a unique blockchain hackathon and conference focusing on Decentralized Energy Solutions. The event brings together developers, leaders and companies concerned with the development of blockchain solutions for the energy sector.
These solutions include blockchain systems to facilitate P2P trading, ensure transparent data analysis in decentralized power grids, cost saving systems for consumers, and blockchain systems for renewable energy generation.
This year's event will feature a hackathon focused on evolving the power sector using the Ethereum blockchain; as the organizers look to breed local blockchain talents to develop solutions to the Nigerian energy crisis.
Other activities slated for the 7-day conference include: blockchain workshops, talent incubators, community hangouts, funding for wining projects.
The program will play host to coders, energy engineers, entrepreneurs, sponsor companies and members of the Ethereum and blockchain community.
Register to attend here.
OneBlock is a blockchain developers conference hosted by KusuConsukts and StartupKano.
The conference will be an avenue for young developers to learn and see the possibilities of diving deeper into the blockchain and cryptocurrency ecosystem. It also provides a platform to connect with experts in DApps, sharing insights and exploring new opportunities.
Over 1,000 attendees are expected from across the country and globally. Invitation to this conference is free.
Other blockchain/fintech events in 2020: Lagos Fintech Week
Regional Blockchain & Digital Assets Summit 2020 | Makurdi, Benue State March 20-March 21