09-09-2019
South Africa's SAFCOIN Cryptocurrency Launches Cancer Awareness in Crypto Pink Friday
By Sagetwriter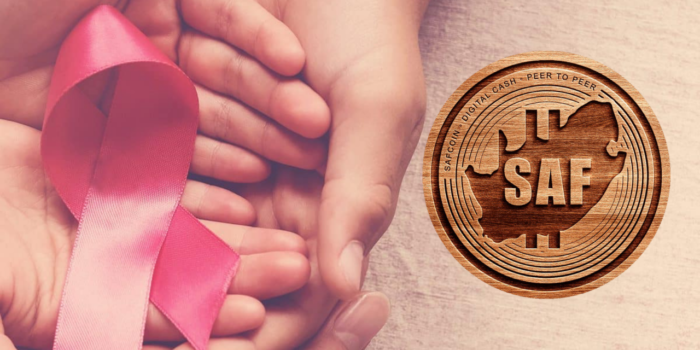 South African-based cryptocurrency SAFCOIN partnered the Cancer Association of South Africa (CANSA) to launch the first-ever Crypto Pink Friday, to raise awareness about breast and cervical cancer.
According to an official publication, SAFCA and CANSA look to incorporate cryptocurrencies and blockchain technology for humanitarian causes in the fight against breast and cervical cancer; which both rank as the most common forms of cancer among women in South Africa. The scheme set out to encourage women to get screened; with the epidemic ranking as a most common lifetime risk among SA women (1 in 27 women).
For this cause, SAFCOIN traders will enjoyed 50% discount on tradimg fees from August 30, with one percent of the net transaction value going to the cancer association (CANSA). Also, 10% of the proceeds from the SAFCOIN mining packages were donated to CANSA.
Instead of distributing an airdrop deal for SAFCOIN, we decided on a Pink Friday drive where we offer half-price deals on the mining pool packages and donate a percentage of all the sales to CANSA.

– SAFCOIN CCO and co-founder Michela Ferreira
The SAFCOIN-CANSA project continues a stream of cryptocurrency and blockchain uses for charity and humanitarian needs globally. From Binance charity in Uganda, to UNBICEF's blockchain kids program and many more; the cryptocurrency industry is touching lives outside finance; while it positively impacts Africa.
South Africa on its part continues to rank as a crypto active nation; maintaining a top five (5) spot among Africa's highest cryptocurrency trading and friendly nations.