09-10-2019
SEC Nigeria Set to Include Blockchain and Virtual Financial Assets in Capital Market
By Sagetwriter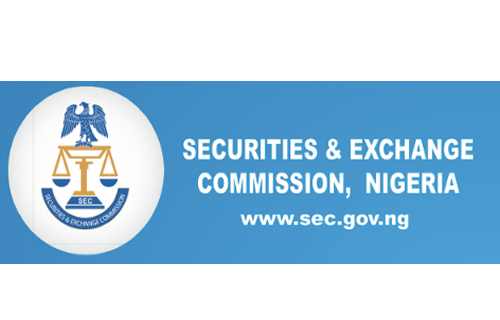 Nigeria's Securities and Exchange Commission (SEC) has set up a committee to study the blockchain and virtual assets (cryptocurrency) framework with a view to include the asset class in the Nigerian Capital Market.
The newly formed committee named the FinTech Roadmap Working Group consists of members from the private sector, regulatory agencies and technology experts. The committee is saddled with the responsibility to develop a framework to support innovation and regulation of the blockchain and virtual assets (cryptocurrencies) industry; with a focus on investor protection, financial market integrity and financial stability.
As reported by Business Insider, the committee headed by Mr. Ade Bajoo will also study global standards and best practices for taxonomisation, and classification of cryptocurreicncies as commodity, securities or currency in line with changes in the global narrative around this topic.
Extensively, the committee will advise the SEC on approaches and guidelines on how to regulate the financial tech industry as well as make recommendations on a suitable model of adoption for the Nigerian Capital Market.
The duration for the assignment is slated to end in November; as the Nigerian SEC looks to keep up pace with the evolving industry.
Nigeria Ready to Keep Up with Global Pace
The formation of this committee by the Nigerian SEC is an indication of interest to keep up with the changing global interest in virtual assets and blockchain technology.
Just like its western counterparts such as the US SEC, SEC Nigeria looks to ensure best practices for investments in crypto/virtual assets while maintaining investor protection and prevention of market manipulation.
Considering the virtual asset and fintech industry are both emerging industries, it is necessary to introduce clear guidelines for various issues and practices; while ensuring that flexibility and innovation are not stifled by these regulations.
This latest announcement by the SEC could signal a welcome note for the Nigerian virtual asset/cryptocurrency space. Institutional interest in the industry is spurring and just as the speaker of the Nigerian House of Reps recently opined "Nigeria Should not be left behind"; hence the need to keep up with the global trend.
What are thoughts on this? Share in the comments.