07-31-2022
SEC Emphasizes Anti-Crypto Viewpoint, Urges Registration Of Trading Protocols
By Lucy Adegbe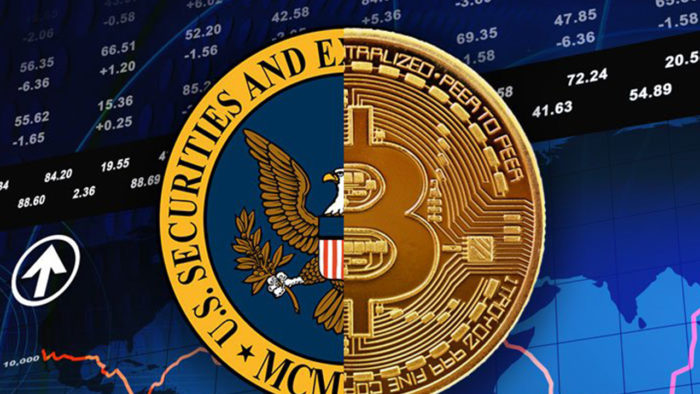 The United States Security and Exchange Commission (SEC) Chairman Gary Gensler has highlighted his thoughts on the deregulated digital currency space.
Gensler posted a video on his Twitter page, comprehensively outlining the threatening nature of crypto trading platforms to users' security while restating the necessary impact of getting these protocols to register under the Wall Street regulatory body.
He further urged legal committees to operate with these platforms so they can be granted a license like "security exchanges" with a registration that binds it to the legislation of securities in the region.
Gensler also disclosed that the exchange commission is taking action to organize various crypto coins to be recorded as securities.
The SEC Chair explained that the deregulation of digital assets is simply giving the market preferential treatment due to the distinct technology in which it operates.
While comparing the capital market to that of the digital currency market, he noted that the former operates under a thorough legitimate framework that helps to preserve the market's interest and ward off crimes.
Gensler's tweet states, "If a company builds a crypto market that protects investors and meets the standard of our market regulations, people are more likely to have greater confidence in that market."
Gensler had previously opposed the US pro-crypto bipartisan decree to reapportion supervision for the digital coin space and futures, which is to be controlled by the Commodity Futures Trading Commission (CFTC).
He buttressed, "We don't want to undermine the protection we have in a $100 trillion capital market. You don't want our current stock exchanges, our current mutual fund, our current public companies to sort of inadvertently, by a stroke of a pen, sayig 'You know what, I want to be non-compliant as well. I want to be outside of the regime that I think has been quite a benefit to investors and economic growth over the last 90 years.'"