10-27-2019
Nigerian Police Arrest Suspected Kidnapper Who Collected $15,000 Bitcoin Ransom
By Sagetwriter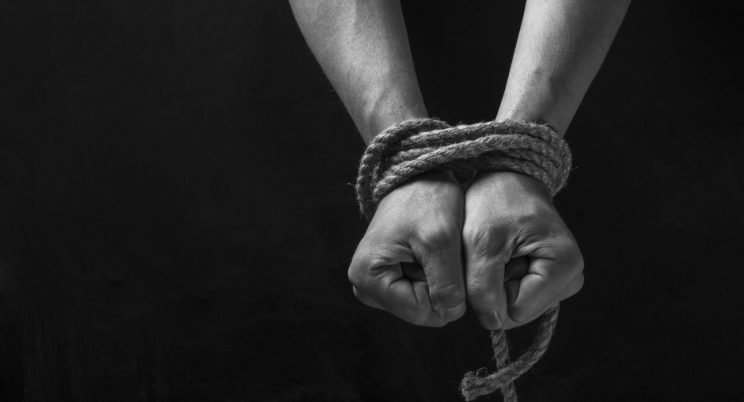 The Nigerian Police Force, Federal Capital Territory (FCT) Command has announced the capture of the main suspect behind the first ever kidnap involving an exchange of Bitcoins for the victim's freedom.
The incident which occurred on 14th September 2019, saw PDP chieftain and politician – Umar Ardo forced to pay $15,000 (about 2 BTC) at the time in exchange for his daughter Ms Aisha Umar's freedom; as he revealed on Twitter.
According to an official statement, the suspect's apprehension follows series of investigation which revealed that family members, domestic staff and other close relatives are probable accomplices in the case.
The Police had during the week paraded one Sa'adu Abubakari '23' Male and 13 other members of a kidnapping syndicate who are said to have made useful confessions in connection to the incident and the new trend of kidnapping cases.
According to FCT Commissioner of Police, Bala Ciroma he stated:
"Sequel to the ongoing investigation into a reported kidnap incident at Asokoro on 14th September 2019, Police detectives from the Command, Anti-Kidnapping Squad, have arrested one Saadu Abubakari 'm' 23 years in connection with the incident."
"The suspect was arrested around Apo after the phone number used for the criminal act was traced to him…The Command is making concerted effort to arrest other persons involved in the criminal act," Mr Ciroma disclosed.
Mr Ciroma further revealed that after the payment of the ransom in bitcoins and the victim's release, the police through its intelligence unit swung into action leading to the tracking and arrest of the suspect in Apo, FCT.
Police say Abukari who is a commercial motorcycle operator admitted to owning the SIM card linked to the act. He however said he sold it to another suspect (now at large) who bought it from him for N1000.
The suspect says he was tricked by a female who pretended to be stranded and lost her way, saying she was desperate to make calls and offered to buy his SIM card (one used for the Kidnap negotiations) for N1000.
Surprisingly, the suspect is said to be barely literate and only speaks Hausa. While also claiming never to have stolen before; he has no bank or ATM card nor any knowledge of what Bitcoin is and how it works.
In what the Police term as a first case of Kidnap involving Bitcoin in Nigeria, they say the sophistication of the technology has proved challenging considering it was a first.
"We now know that we need a lot of tools, collaborations and more training. We have almost wrapped up this case but there are still gaps and challenges in tracking the bitcoins," a Police source explained.
At this time, Police say about $9,000 has been withdrawn from the bitcoin.
Bitcoin.ng says: Promote good use cases for Bitcoin and cryptocurrency.