07-22-2020
Nigeria's Mortgage Refinance Company Set to Build a Blockchain Digital Land Registry
By Sagetwriter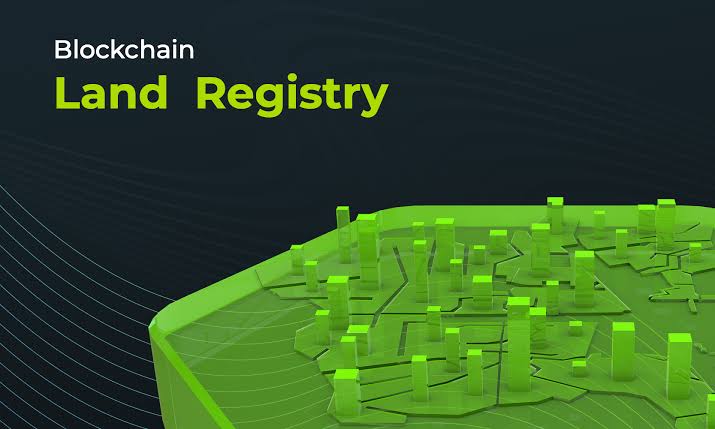 Nigeria Mortgage Refinance Company (NMRC) has partnered with blockchain real estate startup – HouseAfrica.io, to develop a DLT-based digital land registry for authentication of property ownership and verification of valid land titles.
NMRC made the announcement through its official Twitter handle ahead of its Virtual Abuja Intentional Housing Show:
Speaking on the partnership, Nnamdi Uba CEO of HouseAfrica.io said the project will unlock new opportunities and wealth for the Nigerian real estate industry:
"The partnership will help to unlock trapped assets and capital in residential real estate valued at about 300-900 billion USD, and then wealth creation through increased access to credit and growth in mortgage penetration by as much as 3% – 5% of GDP over a 5-10-year period (subject to increased adoption and user rates)." he said.
Real Estate and Land Registry – A Major Use Case for Blockchain in Africa
The real estate and land registry industry is proposed as a major beneficiary of blockchain technology in Africa, as the region struggles to overcome the challenges of land ownership.
A major problem of land registry is the lack of proper documentation of land titles which has been further escalated by corrupt practices; leading to increased insecurity on the part of land owners.
Recent statistics by the Thompson Reuters foundation shows that about 1 billion people are scared of losing their homes and land, with another 5 billion lacking authentic proof of ownership for their lands.
The report says one in every five adults globally is worried that their housing, fields or other land could be taken away from them in the near future, hence affecting their ability to invest or plan.
The above issues are what the blockchain-based land registry seeks to solve. A look at the current mode of land ownership in Nigeria, shows an increase in land settlement cases due to the use of manual/paper documentation in the transfer of land ownership, leading to cases of forgery, defective documents and other irregularities.
However, with a blockchain-based system, cryptographic tools can be employed in the processing, authentication, and authorization of land deals. Also, blockchain's immutable ledger allows all parties to verify the documents, with no risk of a central authority tampering with already recorded documents.
About
HouseAfrica.io is a Nigerian real estate startup looking to leverage blockchain technology to ensure efficient and secure property transactions.
The firm notably won the "Best African Blockchain Startup" at the 2019 AfricArena Conference – Fantom Blockchain Challenge, as well as top 11 finish at the 2019 Afritech Accelerator Program.
See more here.