07-28-2019
Kenya Open To Adopt Blockchain Technology
By Sagetwriter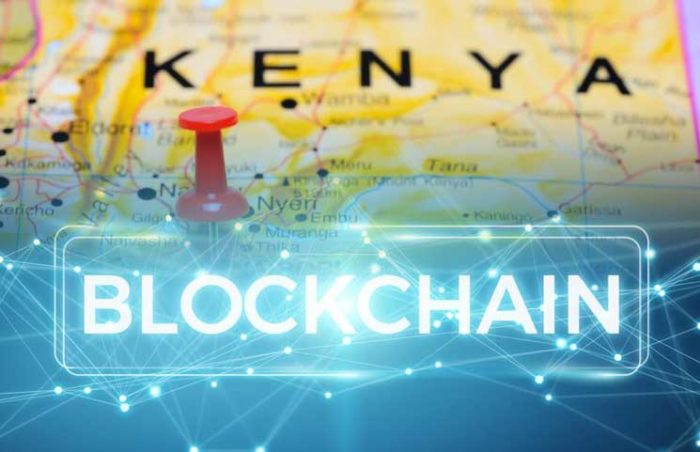 A Kenyan ICT advocate – Professor Elijah Bintage Ndemo has submitted a report on Blockchain Technology and Artificial Intelligence to the Kenyan Cabinet; where he recommends the tech as a solution to the current corruption struggle in Kenya.
According to the report, Ndemo recommends blockchain technology as a solution to tackling national issues such as land fraud, corruption and election disputes. In his remarks, he highlights benefits of blockchain to include:
Blockchain and AI provide an unprecedented level of integrity, security, and reliability to the information it manages, reducing the risks associated with having a single point of failure…I feel it is a report I can forward to the President comfortably knowing that it covers the many important areas that we as a country must address for technology to move us forward.
Ndemo's report emphasizes the need of blockchain technology in government especially for elections, as Kenya looks to curb the tendencies of manipulation or forged numbers. Through the use of blockchain, the voting process becomes immutable hence making results impossible to manipulate and resistant to corruption.
Speaking on the report, Kenya's Cabinet Secretary – Joe Mucheru attested to the potential of blockchain and its application in Kenya. However, he opines that the tech will take sometime to be fully utilized due to blockchain's need for other supporting technologies such as Big Data, Data Science, IoT, 5g and many more which are expected in Kenya by 2025.
Mucheru believes that with the arrival of blockchain and these supporting technologies, Kenya will be able to employ technology for good governance, long term societal, economic, and technological growth.
The report is to be forwarded to the Kenyan President and published for public view.
African nations including Nigeria have expressed views on regulation and adoption of cryptocurrencies and blockchain technology; as the continent looks to keep pace with global counterparts.