04-14-2022
Investor who proposed to sell "Jack Dorsey first tweet" NFT gets $277 as highest bid
By Lucy Adegbe
After the current owner listed it for sale at $48 million last week, the Jack Dorsey non-fungible token (NFT) could possibly sell for a fraction of just 0.00058 of that amount after getting a highest bid of $277.
In March 2021, Sina Estavi, an Iranian investor acquired the NFT at $2.9 million. Soon after, he was arrested in Iran and his crypto venture – Bridge Oracle and Crypto which was originally on the Tron blockchain and then Binance Smart Chain – collapsed.
Last Thursday, Estavi announced that he was putting up the NFT for sale at a price of $46 million and pledged to give half of the proceeds to charity. While the auction closed Wednesday, bids made ranged from 0.0019 ETH (approximately $6) to 0.09 ETH (about $277).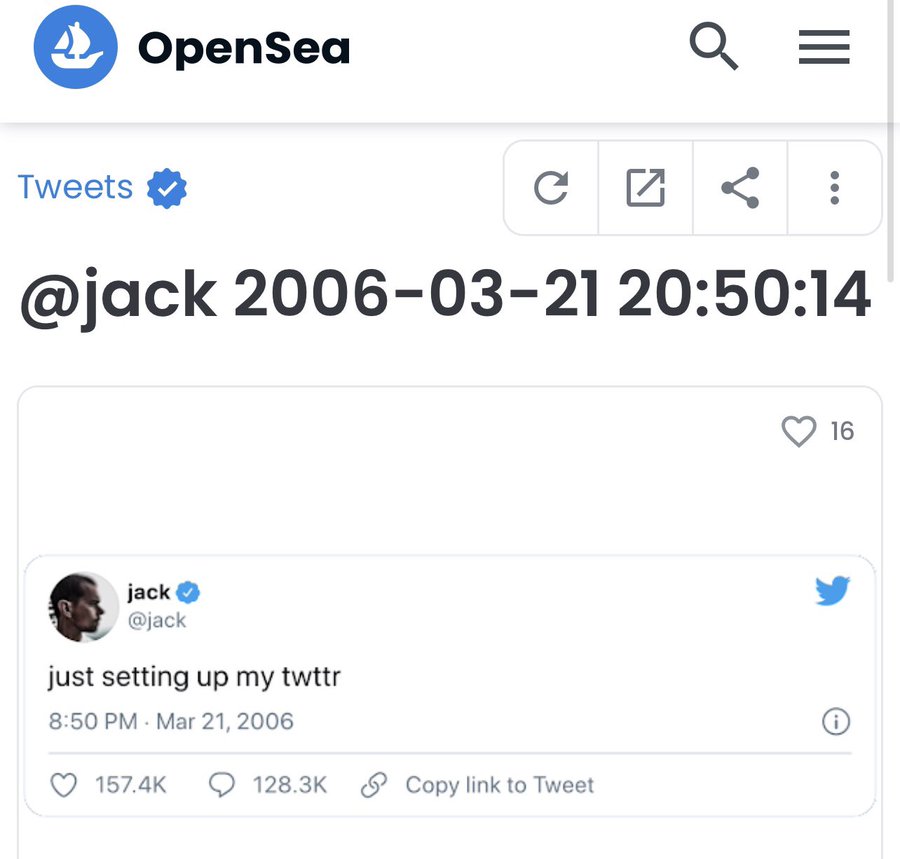 Estavi has 2 days to accept the offer or it expires, he however, told CoinDesk, "The deadline I set was over, but if I get a good offer, I might accept it, I might never sell it."
Currently, investors of his crypto venture are waiting on him to exchange their old tokens for new ones. While he has announced the token swap, he further said the swap will run manually and it may take two months for the swap to be completed.