12-08-2022
Genesis withdrawal suspension to last additional weeks
By Lucy Adegbe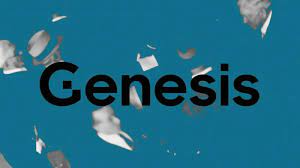 Digital currency brokerage solution Genesis has disclosed to clients that its halt in withdrawal would probably linger for more weeks as it struggles to avoid possible insolvency filing.
In its Wednesday address to clients, pro tem chair Derar Islim noted that Genesis would need more weeks to effectively develop recovery procedures that would enable the recommencement of withdrawal transactions.
The address added that Genesis has sourced the assistance of professional consultants and is assessing the most rational measures to effectively protect customers' properties, starve off liquidity challenges, and advance its services.
Other entities of the protocol maintain optimal functionality, the address pointed out.
Genesis Trading, a lending subordinate of Digital Currency Group (DCG) was one of the first platforms to disclose its exposure to FTX on November 10 through a tweet. The protocol noted that it kept a total of $175 million locked in the now-bankrupt exchange FTX.
On that day, DCG attempted to rescue Genesis with a $140 million fund injection. Nonetheless, such a measure appeared inefficient as Genesis Global Capital halted withdrawal transactions due to market uncertainty.
The lending protocol, on November 22, refuted claims of insolvency filing following its inability to fill a $1 billion deficit noted in its financial statement.
Genesis also corroborated its move to employ investment solution Moelis & Co, on November 22, to help with the firm's reorganization plans.
In the address, the broker underlined that it is fully focused on transparency and will duly notify clients concerning any updates and development.