01-20-2023
Digital Currency Lender Genesis Declares Bankruptcy
By Lucy Adegbe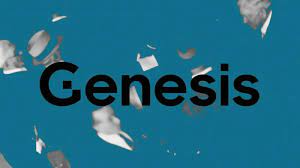 Digital currency creditor Genesis has declared bankruptcy and signed up for Chapter 11 in the South region of New York.
The protocol outlined a debt of a billion dollars to $10 billion and holdings of its equivalent, as noted in the Thursday sign-up.
Previous details alleged that the protocol was already contemplating signing up for insolvency protection if the protocol was incapable of realizing finance to control its financial challenges.
According to a Thursday statement, Genesis cited that it has taken on to consult with its legal authorities "to its creditors and corporate parents Digital Currency Group (DCG) to evaluate the most effective path to preserve assets and move the business forward."
Genesis has currently begun legal-supervised reorganization strategies to push these discussions ahead.
The protocol bankruptcy proceeding strategy comprises the intention of a double-track strategy for deals, finance realization and democratized transactions that will most likely aid the protocol to show up under fresh ownership.
Certain arms of the protocol like its physical markets, brokerage and guardianship ventures are not enlisted to be affected by bankruptcy proceedings. Hence, they will continue with their services.
Genesis, together with Gemini exchange is being confronted with filings from the US Securities and Exchange authority over claims of handing out unlisted securities via the Earn initiative.
There has been panic around the market as DCG is anticipated to trade off a portion of its 500 million dollars business finance portfolio to settle Genesis debts.