01-25-2023
Despite Crypto Winter, Blockstream Raises$125M for Mining
By Lucy Adegbe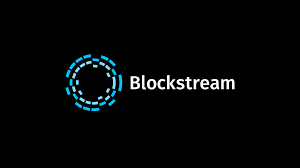 Blockstream, a Bitcoin technology company Blockstream has raised $125 million to break further into Bitcoin mining. This development comes at a time when players in the mining sector struggle to stay afloat.
Mining is the way the network confirms new transactions and is a critical component of the blockchain ledger's maintenance and development Miners use specialized, energy-intensive hardware to construct Bitcoin's next block, for which they are rewarded with a fixed amount of Bitcoin.
According to the firm, "Demand for Blockstream's hosting services remains high due to the company's strong track record and substantial scale, coupled with an industry-wide shortage of available power capacity."
Blockstream is one of the world's largest mining operators, with 500 megawatts in its development pipeline.
With Bitcoin's market value decreasing, so does the dollar-denominated revenues available to miners, thus weeding all but the most cost-efficient players out of the market. Since Bitcoin reached $23,000, the average miner is once again able to operate at a profit.
"This fundraise allows us to accelerate the year-over-year revenue growth we created with our 2021 Series B and continue to build infrastructure for the future Bitcoin economy," explained Erik Svenson, Blockstream's President & CFO, said.
The prior $210 million raise took place in August 2021, alongside crypto's biggest raises in a time when the market was heading into its all-time high market capitalization of more than $3 trillion.
That money was used to build mining facilities for hosting services, in which customers rent the company's ASICs to earn Bitcoin from mining for a limited time. Tuesday's raise will deploy capital for the same purpose.