06-30-2019
Cryptocurrency Trading in Nigeria – Buy, Sell & Trade BTC Easily
By Bitcoin Nigeria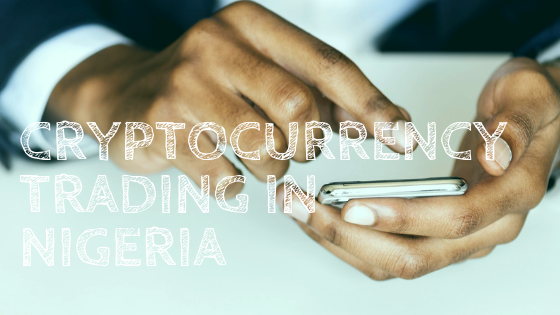 Cryptocurrency trading in Nigeria has seen a dramatic upsurge in 2019. However, at the same time, many Nigerians have started to fall foul of cryptocurrency exchange scams. In the most recent case, international peer to peer exchange Paxful was accused of arbitrarily closing Nigerian user accounts.
When Cryptocurrency Trading, Avoid Paxful
Paxful is an international cryptocurrency exchange based in Estonia. However, as well as 30% premiums on Bitcoin to Naira prices, Paxful was recently identified as having arbitrarily closed Nigerian trading accounts. In the process, Paxful confiscated BTC balances of users worth millions of dollars.
What Happened?
A Non-Governmental Organisation, United Global Resolve for Peace, brought the Paxful cryptocurrency exchange scam to light on April 7th, 2019.
This year, Paxful began accusing its Nigerian users of using fraudulent identity documents to use its cryptocurrency exchange.
In almost every case, this allegation has been proven false.
As well as suspending user accounts, Paxful is currently withholding millions of dollars in BTC, owed to former Nigerian users
One Paxful user Samuel Olanrewaju, purportedly has had $60,000 confiscated by Paxful
Nigerians Do Have Better Cryptocurrency Trading Options
Up until recently, many Nigerians have used Paxful because of a lack of other options. However, it is possible to buy and trade cryptocurrency on domestic Nigerian Exchanges.
NairaEx – Home of the World's Best Bitcoin to Naira Exchange Rate
When looking to invest in or start trading cryptocurrency, Nigerians first need to buy Bitcoin. At present, the best place to buy Bitcoin in Nigeria is NairaEx.
NairaEx offers the best Bitcoin to Naira exchange rate currently on the market.
The NairaEx cryptocurrency exchange itself is fully regulated in Nigeria.
NairaEx makes it easy to buy and sell Bitcoin in seconds
Being based in Nigeria and being fully regulated by Nigerian Authorities, means that NairaEx can never fraudulently confiscate user deposits like Paxful.
Nigerian Cryptocurrency Trading
At present, NairaEx only supports buying and selling of Bitcoin. However, once Nigerian users have purchased Bitcoin, there are several ways to easily trade BTC for other cryptocurrencies.
Use Atomic
Atomic is a free multi-currency cryptocurrency wallet. Currently available as a desktop and mobile wallet app, Atomic also allows users to instantly exchange Bitcoin for Litecoin (the world's fourth most successful cryptocurrency) fee-free, and without having to use third-party exchanges.
Atomic also allows users to exchange over 50 other digital currencies. However, doing so may require users to verify their identity at exchanges like Changelly first.
Start Cryptocurrency Trading on Binance
One of the best cryptocurrency trading platforms for Nigerians is Binance. Binance supports hundreds of different altcoins and ICO tokens. As a bonus, Binance also has a dedicated Nigerian Telegram community.
Cash Out Cryptocurrency Trading Profits at NairaEx
It is important to note that cryptocurrency trading can be very high-risk. However, traders who are successful trading Bitcoin for other altcoins can easily cash out profits later at NairaEx. All that traders will need to do first, is convert coins back to Bitcoin, ready to sell for local Naira.
Never Sign Up to Exchanges with Inaccurate or Out of Date ID Details
One thing to remember when using cryptocurrency exchanges and trading platforms is that users must always provide accurate ID details. To comply with the law, exchanges like NairaEx and Binance are required to verify all user identities. Never, therefore, attempt to buy, sell, or trade cryptocurrency using an alias, or fraudulent identity document.