10-20-2019
Crypto Tracking Firm – CipherTrace Extends Support to 700 Tokens
By Sagetwriter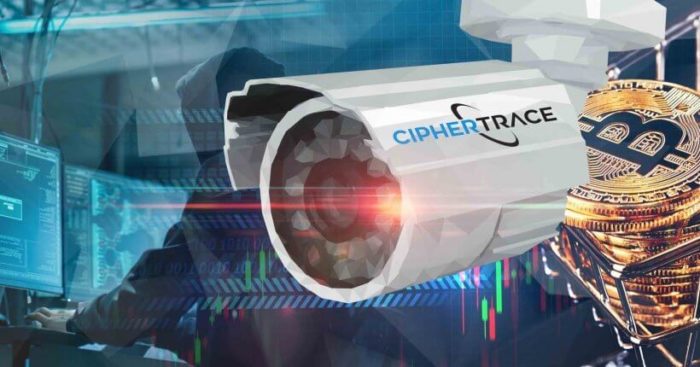 US-based blockchain security firm – CipherTrace has expanded its cryptocurrency forensics and blockchain analytics platform to 700 tokens.
Launched this week, the extended service now allows CipherTrace customers to trace over 87%  of the transactional volume of the top 100 cryptocurrencies including Ethereum, Tether USDT, BitcoinCash and Litecoin.
The expanded service includes increased tracing capability  for ERC-20 tokens. Details show that the added functionality is included in the latest CipherTrace Cryptocurrency Intelligence Platform and is available to end users via CipherTrace API for automated monitoring.
Through this service, customers and financial regulators will be able to trace crypto addresses, as well as access date on transactions, wallets, exchanges and smart contracts.
According to CipherTraec CEO, the newly expanded system will provide further assistance in combating digital assets crime and illicit financing. It would also build trust required for mass adoption and acceptance of digital currencies.
CiperTrace CTO also added:
"We can now discern and automatically verify previously unfathomable amounts of blockchain data and characterize it with a high level of confidence. We will continue to add more tokens, stablecoins, and blockchains in the coming months."
Read more on CipherTrace here.