10-28-2020
Central Bank of Kenya Eyes Digital Currency (CBDC)
By Sagetwriter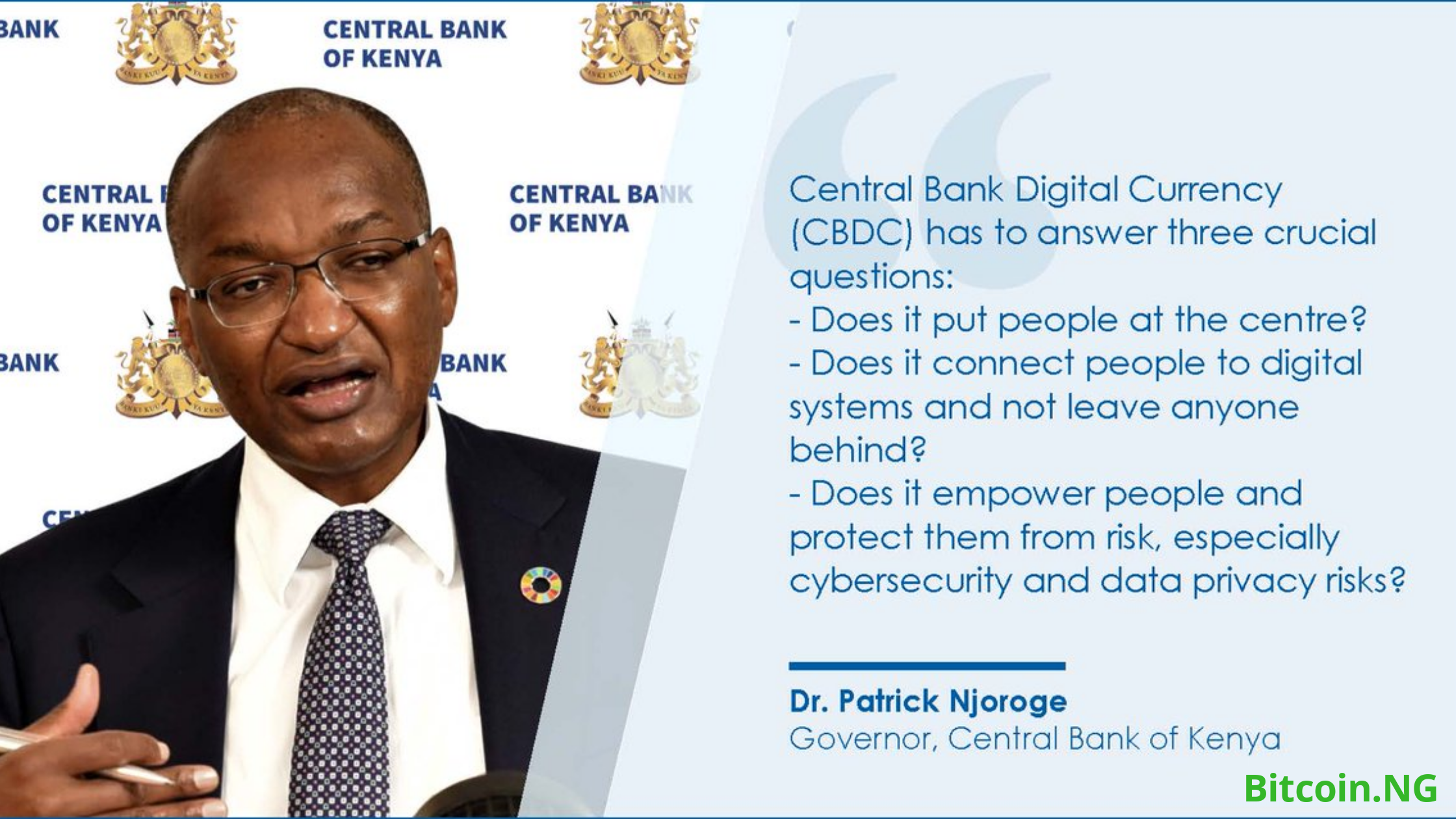 The Central Bank of Kenya (CBK) has begun discussions with other international apex banks on the possibility of entering the digital currency (CBDC) space.
According to reports, the Governor of the CBK – Dr. Patrick Njorge told newsmen that the country's central bank is "already feeling left out" especially as private digital currencies continue to take the lead in the industry.
He remarked:
"We are already having discussions with other global players, in various ways, around the introduction of Central Bank Digital Currencies. The push comes as a result of mushrooming of private cryptocurrencies and we are already feeling left out and need to create our own space."
Njoroge added that the CBK needs to keep up with competition from private sector cryptocurrencies, as he called for clearer regulations.
Kenya, Bitcoin, and Cashless Economy
Despite his acknowledgement of the benefits of digital currencies, the CBK governor seems to believe that a fully cashless economy would not happen immediately; as he predicts a "less-cash" scenario rather than a complete digital currency economy.
"The trend is towards a less cash economy and not a cashless economy," said Dr Njoroge.
Speaking of Bitcoin (BTC), Njoroge hailed its technology, but described it as simply an invention used for investment and speculation at this time.
Extensively, the rise of crypto trading in Africa has prompted more interest from institutions and regulatory authorities. Most crypto enthusiasts in the region believe that for the industry to maintain its decentralized and innovative nature, there will be need to partner with traditional financial institutions to promote beneficial growth of both niches.