07-23-2019
CAVEAT EMPTOR: Binance 5,000 Bitcoin Giveaway Scam
By Sagetwriter
Our diligent attention has been drawn to scam posers using the identity of the Binance trading platform.
The scammers claim Binance is offering a 5,000 Bitcoin (BTC) giveaway in celebration of its 2nd year anniversary. This report is false; as verifiable from a pinned tweet on the official Twitter handle of Binance.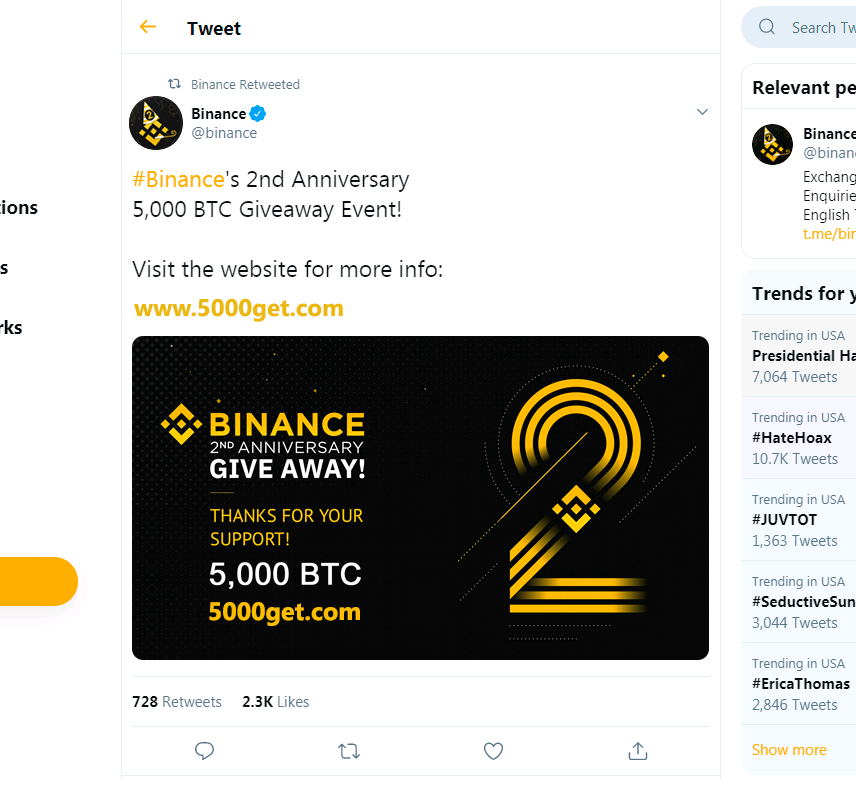 Kindly note the use of a photoshop image showing a verified Binance handle in the munched screenshot. These false claims are also propagated by fake individual accounts saying they have received their own bitcoin (BTC); thorough a www.5000get.com link.
See verified Binance handle and giveaways here
Always Do Your Own Research (DYOR)!