12-07-2022
Blockstream sourcing finance for mining at 70% below the firm's value
By Lucy Adegbe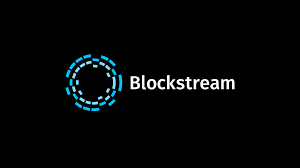 The extent of the bearish condition of the crypto industry may not encourage fundraising activities, apparently, not everyone perceives it that way.
Digital currency infrastructure company Blockstream is sourcing new funds, although at a significantly plunged rate when compared to its former funding sessions, a Wednesday Bloomberg statement revealed.
The protocol had its valuation around the $3.2 billion mark during its preceding series B funding session. Presently, the value has seen depreciation by about 70%, leaving it at an estimation under a billion dollars, as noted on the statement.
According to business information provider CrunchBase, Blockstream, which commenced operation in 2014, has realized exactly $299 million from the four funding sessions.
While the protocol's chair, Adam Back did not exactly reveal much information about the recent funding session, he noted that the proceeds would be used to fund the development of the company's mining degree.
The company is operating with Jack Dorsey's Block towards the creation of a solar-aided BTC mining structure. Earlier reports noted that the mining section will retain 3.8 megawatts of electricity utilizing Tesla's sun-related automation alongside its large-scale battery 12 megawatts per hour 'Megapack."
Back admitted that the value of bitcoin and its mining gains have declined, however, hosting charges have seen an impressive increase in the past months and mining activities are quickly developing.