04-08-2020
Bitcoin Codebase to be Archived for 1,000 Years Under Arctic Ice
By Sagetwriter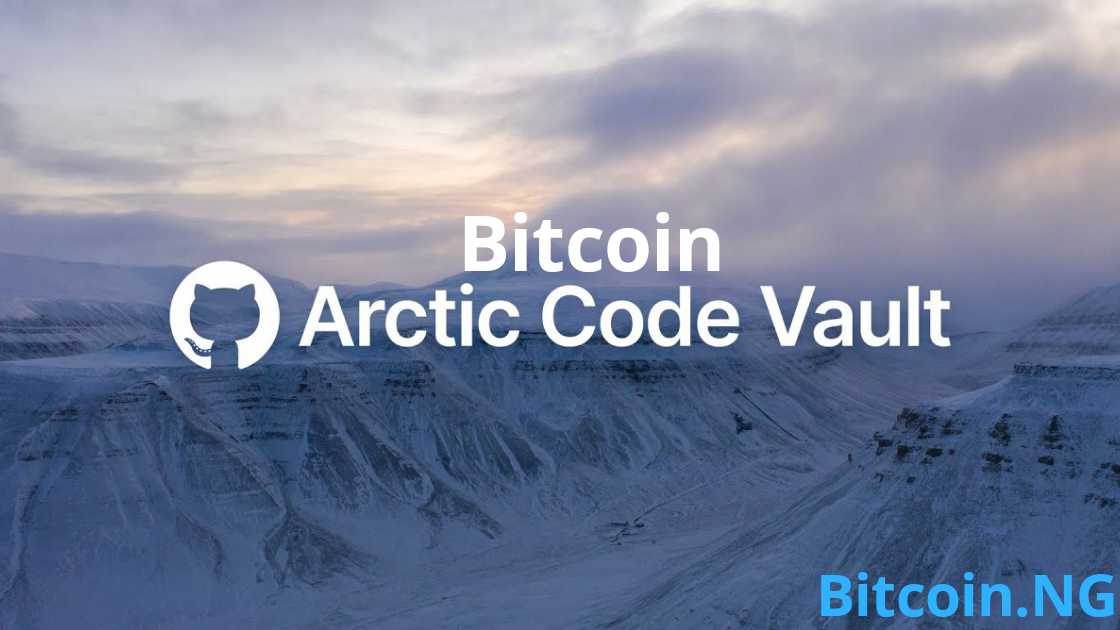 Microsoft subsidiary – Github has revealed details of its "Archive program," a project that aims to preserve open source technologies; with the aim to keep these software for future generations to learn about the culture of today.
The Github Archive Program is set to encode a snapshot of the Bitcoin (BTC) codebase onto film reels and store them for a 1,000 years, about 250 metres underground the arctic ice in Svalbard, Norway.
For this project, Github will partner the Software Heritage Foundation, Arctic World Archive, and Oxford University's Bodleian Library to ensure preservation of these software codes which could be lost, abandoned or forgotten.
The announcement reads:
The company is also partnering with the Long Now Foundation, the Internet Archive, the Software Heritage Foundation, Arctic World Archive, Microsoft Research, the Bodleian Library, and Stanford Libraries to ensure the long-term preservation of the world's open source software. We will protect this priceless knowledge by storing multiple copies, on an ongoing basis, across various data formats and locations, including a very-long-term archive designed to last at least 1,000 years.
Other source codes to be archived include: ruby/ruby, facebook/react, php/php-src, microsoft/MS-DOS, WordPress/Wordpress, Netflix/chaosmonkey, and many more.
Further Details
The archive program will etch the blockchain network's code on film reels and encase the project in a steel capsule.
A "pace layer" strategy will be adopted for the program, to ensure flexibility and durability. Each storage to Github will trigger a replication of data to multiple global data centers, and all this data will be available real time in its most active hot layer.
At the warm layer, the archives will be updated between a monthly and annual cycle across multiple geographical locations; while the cold storage layers will be updated every five or more years.
However, the Bitcoin Core repository will not be the only cryptocurrency-based code added to Github's time capsule initiative. A number of other blockchain projects will be stored as well including the Ethereum and Dogecoin codebase and the Lightning Network.
GitHub says the ultimate aim of this program is to archive all public repositories for 10,000 years, through a partnership with Microsoft's Project Silica – a storage technology designed for the cloud, which leverages recent discoveries in ultrafast laser optics to store data in quartz glass.
What are your thoughts on this? Will this project preserve the Bitcoin (BTC) source code development structure? Share your thoughts in the comments.