11-06-2022
Argentina-based Neobank Uala introduces BTC, Ether supported exchange
By Lucy Adegbe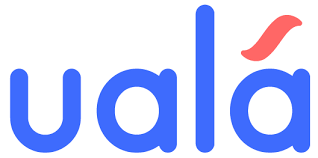 Uala, a Latin American financial technology institution introduced crypto supported exchange feature for its users in the region on Friday.
The exchange option which will allow for the trading of Bitcoin (BTC) and Ethereum coin (ETH) is said to have been initially made accessible to some thousands of customers. However, as explained by the institution's Wealth Administration Chair Rodriguez Ledermann in a report to CoinDesk, the institution will allow its 4.5 million customers to explore the option in subsequent weeks.
For clarity, the protocol's newly introduced option only includes the buying and selling of digital currencies with the lowest trading rate of 250 pesos ($0.83).
While Ledermann did not exclude the possibility of the institution rendering these digital currency services in its Mexico and Columbia branch, he noted that certain regulatory topics have to be reviewed.
Uala records as the first monetary operator with a support feature for digital currency exchange since the nation's reserve bank banned two financial institutions from offering access to digital currencies.
The fintech protocol set up a distinct firm, Uanex, which is sited in England, to offer its digital currency services while Bitso exchange functions as its digital currency market maker.
Uala had realized exactly $350 million in a series D financial backing round partly directed by SoftBank and Tencent's associates. The acquisition granted the institution a post-financial estimation of $2.45 billion.