01-20-2020
Analyst Predicts $100,000 Bitcoin Price
By calvin
According to crypto analyst, Nicholas Merten Bitcoin and the altcoin markets are on their way to a meteoric rise in price. While on the show, Datadash, Merten asserted that Bitcoin will eventually hit $100,000. 
$2 Trillion Market Capitalisation Incoming

The analyst believes that the target for the next bull-run is a $2 trillion market cap. Bitcoin has been a profitable purchase 92% of the time throughout its history.

Merten says,

"My idea here is that Bitcoin, as well as other cryptocurrencies, have yet to go through their largest cycle yet. To really take this asset class from a kind of niche community where it is right now into the broad institutional world of retail, in this case retail meaning everyday people. How can we expect that in the next two to three years we're going to see this happen?
It's important to understand that there are a lot of misconceptions when it comes to observing Bitcoin. A lot of people look at Bitcoin's price and they think there's no way it can go higher than it is now. And that's a very big misconception because you should never be focused on price. Now, if price is going up, that's good. It means that you're investment is going up. But the problem is that you have to look at something known as market capitalization."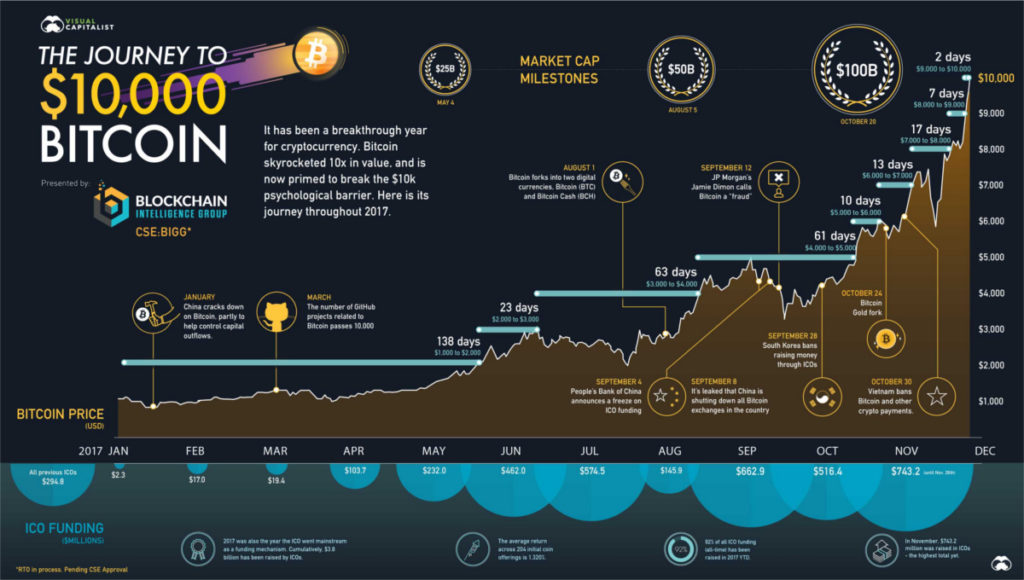 While he is confident in the future of Bitcoin, he does not discount the significant risks, which in many books equal the massive potential of the cryptocurrency. 
Resistance for Bitcoin Price

The recent unexpected drop of Bitcoin's value by $500 in 5 minutes speaks to its volatile nature. Altcoins followed similarly disappointing downturns as ETH, the largest cryptocurrency by market cap, fell in value by 3.41% over 24 hours.

Recent trends in monetary institutions, policies, and global economy could be the saving grace for cryptocurrencies as more nations and citizens look to Bitcoin and altcoins as a lifeline.

In its report, venture capital firm Blockchain Capital revealed its expectations for Bitcoin to push past its $20,000 all-time high in 2020. Former Goldman Sachs partner, Mike Novogratz says he expects Bitcoin to reach $20,000 in 2021 at the latest. Other high-profile names in the cryptocurrency sector have expressed similarly optimistic outlooks for Bitcoin future prices.